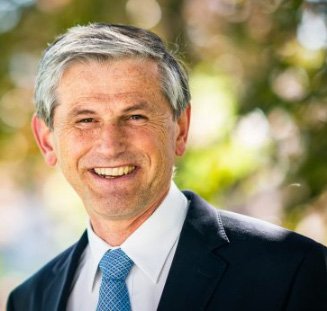 ADDRESSING delegates at the Union of BC Municipalities (UBCM) annual convention in Vancouver on Thursday, BC Liberal Leader Andrew Wilkinson called on Premier John Horgan and the NDP to stop ignoring local elected officials and focus on the needs of British Columbians.
"Resolutions passed here at UBCM show that mayors and councils from across the province are fed up with empty promises and NDP arrogance," said Wilkinson. "Whether it was demanding consultation over modular housing projects or pleading for a respectful relationship going forward, municipalities want John Horgan and the NDP to start listening. They will not be ignored anymore."
Only two years into his mandate, Horgan has come under fire for the NDP's heavy-handed approach to dealing with local governments. Issues such as the NDP's controversial Speculation Tax and Employer Health Tax have angered communities in all corners of the province and are still being forced down the throats of municipalities against the wishes of countless mayors and residents.
"Local governments may have been willing to give John Horgan time to find his footing as a new Premier, but patience is running out and municipalities across B.C. are fed up," added Wilkinson. "And it's not just local governments. Yesterday over 200 logging trucks rolled into downtown trying to bring John Horgan's attention to the forestry crisis that he has ignored for years."
Wilkinson's morning speech drew attention to British Columbia's 140 forestry-dependent communities and the forestry workers who travelled to UBCM to send a message. He cited the fact that 2019 alone has seen 89 curtailments and shutdowns, including 10 permanent or indefinite closures. All without any concrete action from John Horgan and the NDP.
Wilkinson's speech also addressed the growing need for a respectful approach to mental health and addictions.
"As a former doctor, I know that addiction is first and foremost a medical issue, so let's treat it that way. People need healthcare that includes treatment and recovery options," said Wilkinson. "We need to treat people with the dignity they deserve and find pathways to get people off drugs. One size does not fit all for mental health and addictions recovery. British Columbians deserve to live healthy lives and we need to be listening and helping them achieve that."