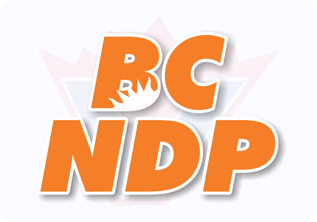 THE BC NDP on Friday continued its attacks on BC Liberal candidates who it accused of sexism, homophobia, and transphobia. It said that this past summer, BC Liberal candidate Lorraine Brett praised the widely-condemned anti-trans blog of author J.K. Rowling.

The blog included transphobic messaging like:
"I refuse to bow down to a movement that I believe is doing demonstrable harm in seeking to erode 'woman' as a political and biological class and offering cover to predators like few before it."
"But, as many women have said before me, 'woman' is not a costume."

Lorraine Brett tweeted: "J.K Rowling's best work! Thank you @jk_rowling"

The tweet has been deleted but can still be found here.


The BC NDP also noted that BC Liberal Leader Andrew Wilkinson has defended Langley East candidate Margaret Kunst, who voted against a rainbow crosswalk just three weeks ago and was subsequently caught lying about the reasons for the vote.

Kunst and Wilkinson claimed it was a "process" vote and that Kunst wasn't against rainbow crosswalks. But it was later revealed that Kunst promised homophobic group ARPA in writing two years ago that she would vote against all rainbow crosswalks.

BC NDP candidate Selina Robinson said: "The BC Liberals don't have a Laurie Throness problem. They have a much deeper problem with sexism, homophobia, and transphobia. Andrew Wilkinson has completely failed as a leader by permitting these hateful views in his party. He can't say there is no room for discrimination while continuing to tolerate hate in his own team of candidates. He needs to fire Margaret Kunst and Lorraine Brett today."