BURNABY RCMP on Thursday released surveillance video of a suspect vehicle involved in Monday's shooting that injured Hells Angels member Ronaldo Lising in an effort to generate tips from the public.
Around 11:20 a.m. on July 4, Burnaby RCMP frontline officers responded to reports of an injured person near Patterson Avenue and Hurst Street. Police located a 59-year-old man with non-life-threatening gunshot wounds.
The victim was conscious and breathing when he was transported to the hospital for treatment.
The victim is continuing to recover. Investigators believe the shooting was targeted.
The suspect vehicle is a grey 2020 Kia Forte. It was captured by surveillance video in the area of Patterson Avenue and Hurst Street before the shooting.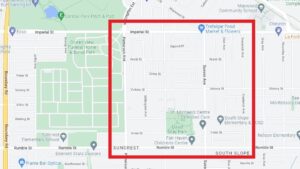 Burnaby RCMP are asking for dashcam video from specific areas of Burnaby at specific times to assist in the investigation:
Drivers with dashcam video from the area bordered by Patterson Avenue, Imperial Street, Frederick Avenue and Rumble Street between 10:45 a.m. and 11:20 a.m. are requested to contact police.
Drivers with dashcam video taken along Willingdon Avenue or Patterson Avenue as well as along Dawson Street between 11:15 a.m. and 11:40 a.m., are also asked to contact police.
"We believe dashcam footage from these specific times and areas may assist us in this investigation and in tracking the movements of the suspect vehicle and anyone associated to it," said Burnaby RCMP Cpl. Mike Kalanj. "We are urging anyone who was in the area at those times who may have dashcam footage to contact our investigators."
Anyone with information is asked to call Burnaby RCMP's dedicated tip line at 604-646-9511.
If you wish to remain anonymous, call Crime Stoppers at 1-800-222-8477 or online at solvecrime.ca.