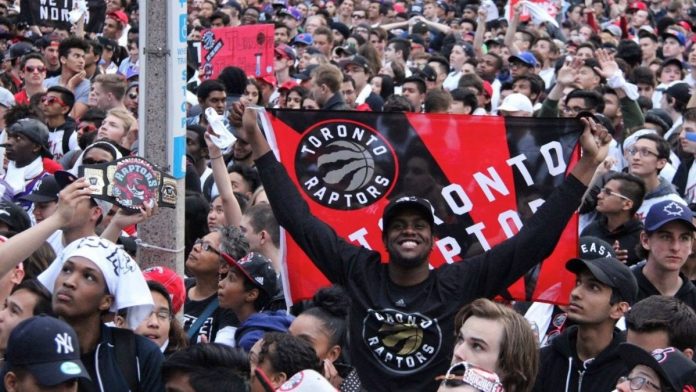 WHILE basketball has a loyal, diverse and youthful fanbase in Canada, hockey's supremacy north of the 49th parallel has long been uncontested.
A new study from the Angus Reid Institute finds this may be changing in front of our eyes, at least during a magical playoff run for the Toronto Raptors this spring.
The team has battled through and defeated the best the Eastern Conference had to offer, en route to a first-ever appearance in the NBA Finals. And while traditionally only about one-in-10 Canadians say they follow the NBA, two-in-five (40%) say they are paying attention to the NBA Finals this year as Toronto attempts to defy the oddsmakers.
The final foe is mighty: Oakland, California is home to the defending champion Golden State Warriors – winners of three of the last four NBA championships.
That said, Canadians are positive about the Raps' chances. More than half of those following the finals (58%) say they give the team about a 50/50 shot of dethroning the Warriors, while one-in-five (18%) expect them to win the series. If they do, the nation will have one major problem to solve: close to equal numbers of Canadians say the Raptors are Canada's team (47%) and Toronto's team (45%).
More Key Findings:
* Raptors superfan Drake, who many have claimed is a curse on the teams or individuals he supports in sports, is not perceived to be bad luck by Canadians. Among all respondents, four times as many say he is good luck (26%) rather than bad (6%), while 43 per cent say he isn't having an impact either way
* Even if the Raptors do lose, it appears Canadians will not be overly disappointed. Three-quarters (76%) say it's enough of an achievement just to have made the finals for the first time in franchise history
* If they had to choose between watching only the NBA Finals or only the NHL's Stanley Cup Finals, Canadians are divided. Four-in-10 would watch hockey (38%), one-third basketball (33%), and three-in-ten neither (29%)