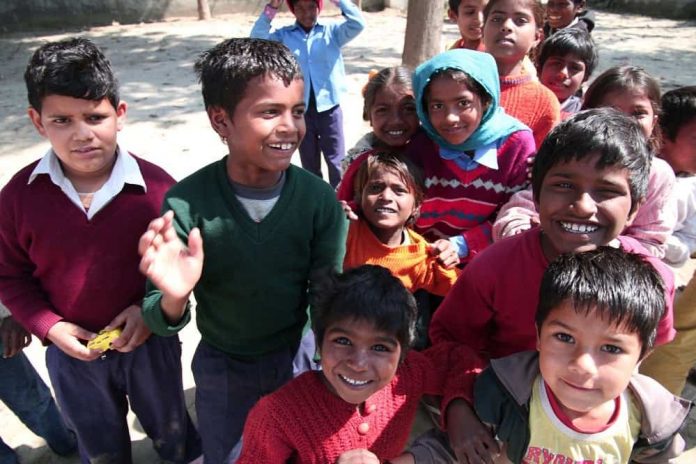 BY KRISTA DINSMORE
KIRK McLean is a former all-star goaltender for the Vancouver Canucks, but there is more to the hockey legend than the greatest save in Canucks franchise history.
Most recently, McLean can be spotted in a promotional video to raise money for a local charity that does rural development projects in India, the Indo-Canadian Friendship Society of British Columbia (ICFSBC). He plans to raise $14,978 – that is one dollar for every save he made in his NHL career. The funds will bring clean drinking water, safe sanitation, and basic infrastructure to communities in rural Punjab.
"The best part of my retirement has been supporting great causes… to help make a difference," says McLean. "and the ICFSBC's work will change people's lives."
McLean acknowledges that the problem is daunting, opening the video by saying: "Across India, a shocking 163 million people do not have access to safe drinking water and 732 million lack access to basic sanitation." The situation leads to a high incidence of bacterial, parasitic, and mosquito borne illnesses, including malaria and infectious diarrhea.
Diarrhea is a leading cause of child mortality in India. Every year, over 60,000 children under the age of 5 die from diarrhea due to unsafe water and sanitation.
Fortunately, the ICFSBC village improvement projects offer a proven solution. The projects eliminate open defecation, bring a sewer connection and a clean drinking water source to each home, thereby addressing three major
causes of infection. The projects also eliminate standing water in the village, which is breeding ground for disease-carrying mosquitoes and flies, by paving streets and even install solar street lights. As a result, the 24 project villages have seen an 80% decrease in the incidence of infectious diarrhea, a marked decrease in parasitic infection, as well as a boost in educational outcomes.
"The effect of our projects on the villages is incredible," says ICFSBC founder, Dr. G.S. Gill. "Living in a clean environment, where the risk of disease is low and children live to the expected age, has far reaching effects. People are suddenly given hope. That's what our work is really about."
The ICFSBC wants health and dignity for every village in India. The will and know-how are there – all that is missing are the funds. McLean hopes that people will be inspired to donate through his fundraiser at CanadaHelps.org to help bridge the gap.
"I'm sending autographed pictures to people who donates at least $100 and $20 or more counts as an entry to win a signed Kirk McLean Canucks t-shirt, but that's not what it's about," says the hockey player. "I hope that people will see this lifechanging work, what it does for every aspect of village life, and will want to help the cause."
To learn more about the ICFSBC, visit icfsbc.com.