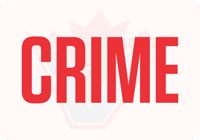 DRUGS, weapons and money, have been seized by Surrey RCMP as a result of two separate criminal investigations. Investigators believe the two individuals arrested in these cases are linked to the ongoing Lower Mainland gang conflict.
On May 14, officers with the Surrey RCMP Drug Section executed a search warrant at a residence in the 13700-block of 100th Avenue. The warrant came as part of a nine-month investigation into alleged drug trafficking. During the investigation police located and seized evidence believed to be associated to drug trafficking, including suspected cocaine, fentanyl, Xanax and Percocet. Police also seized approximately $2,800 in cash, a starter pistol, and a conductive energy weapon. 
A man in his 30s was arrested at the residence, and was released from police custody as the investigation continues. No charges have been laid at this time. 
A second arrest and seizure was made on the same day by a member of the Surrey Gang Enforcement Team (SGET) as a result of a traffic stop. The officer conducted a traffic stop of a vehicle in the 12700-block of 60th Avenue. As a result of the stop, police located and seized suspected cocaine, approximately $1,200 in cash, and other evidence which is believed to be associated to drug trafficking. 
The driver, a 31-year-old man from Vancouver, was released on a promise to appear for a future court date. Charges have not been laid, as the investigation is ongoing.  
"These two seizures are the result of our ongoing work to strategically target individuals involved in drug trafficking and violent crime in Surrey," said Inspector Mike Hall, Pro-Active Enforcement Officer, "Our community can also help us by continuing to report suspicious activity and information to the Surrey RCMP." 
Anyone who observes suspicious activity in their neighborhood or has information which may assist with this investigation is asked to call Surrey RCMP at 604-599-0502, or contact Crime Stoppers, if they wish to remain anonymous, at 1-800-222-8477 or www.solvecrime.ca