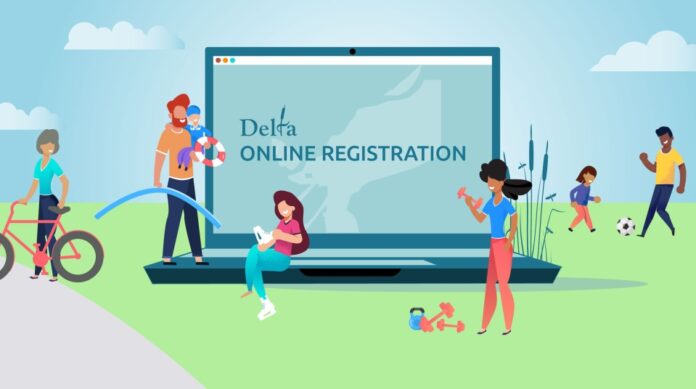 DELTA Parks, Recreation and Culture is implementing a brand-new online registration system.
The first phase of the roll-out process began May 16 and involves the creation of customer accounts within the platform. Anyone who uses Delta Parks, Recreation and Culture facilities will be encouraged to create a new account during this time period as accounts from the previous registration system will not be transferred into the new system.
Make Your New Online Registration Account!
The City says that the new cloud-based system will allow for easy access to activities and schedules for each customer and allows family members to be connected through a primary account.  Customers can now make an online profile for themselves and their family members prior to being able to fully use the new system on June 6. Look for Launch Week events taking place in facilities from May 30-June 5 – including the chance to win great prizes for customers who create their account.
Starting June 6, customers will be able to begin scanning into the new system at facilities using their newly designed facility card. Passes and drop-in admissions will be processed through the new system. Pre-registration for most drop-in activities will be available online, over the phone, and in person. Customers will be able to pre-register 72 hours prior to the start time of the drop-in activity, in order to secure their spot
Learn more about Delta's new online registration system, including important dates, frequently asked questions, and tutorial videos at Delta.ca/OnlineRegistration.