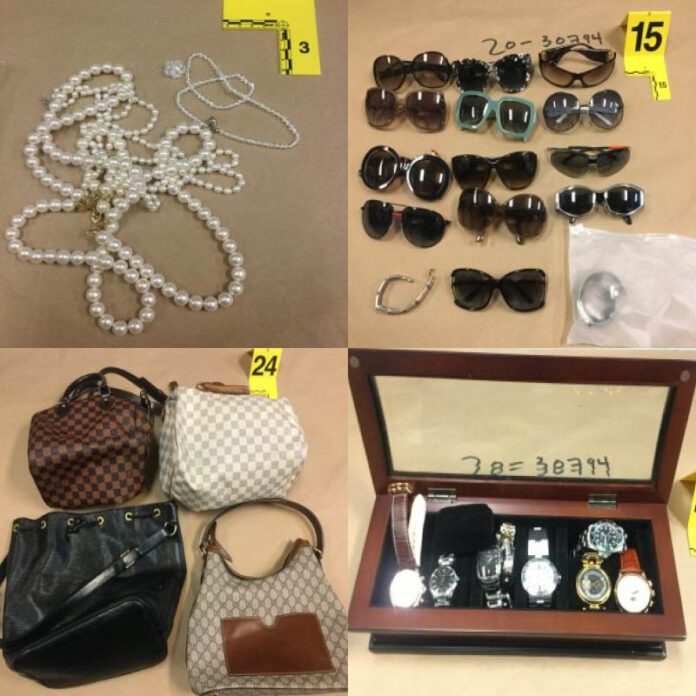 COQUITLAM RCMP are asking the public to help return numerous stolen items to their rightful owners. You can do that by viewing a new webpage with photographs of each of the individual items.
The stolen items were all recovered during an investigation led by Coquitlam RCMP's Prolific Target Team (PTT). The investigation led to the arrest of a 57-year-old female, a 30-year-old female and a 20-year-old man. A search warrant led to the recovery of hundreds of thousands of dollars in personal property, including jewellery, electronics, expensive handbags and purses amongst other items.
Sgt. Keith Schendel of the Coquitlam RCMP Prolific Target Team said on Monday: "We believe we have uncovered an organized break and enter group. The group was often targeting the private residences of business owners who were away at work. Specifically, the group primarily focused on restaurant owners across the Lower Mainland who owned smaller, family-run diners."
He added: "We believe the crime group would attempt to identify the owner and where the owner lived in order to break into their house. If you believe you may have been a victim, we would encourage you to review the stolen goods we have put up on the Coquitlam RCMP home web page (recovered stolen items) under recovered stolen items File: 2020-30794. We have hundreds of items here, and it would be great to get them back to their respective owners. Should you be able to identify any of the items, please follow the directions and send an email to coquitlam_ptt@rcmp-grc.gc.ca." 
Anyone who has been a victim of a break and enter in the Metro Vancouver area between 2018 and 2020 is asked to check the Coquitlam RCMP web page. If you see something that you recognize, you will be asked to provide specific details that only the rightful owner would know. Police would like to remind you that attempting to claim items that do not belong to you would be an offence that could lead to charges. Investigators will be cautiously reviewing each claim assuring the item ends up in the correct owner's hands.
Coquitlam RCMP would like to remind you to make sure all valuables are securely locked, have a reliable operating home security system that you know how to use, and join Block Watch. If you see a crime in progress, call 911 immediately. To report a crime that has already occurred call your local police. To reach the Coquitlam RCMP non-emergency line, call 604-945-1550 or report stolen items under 5,000 on the Coquitlam RCMP's online reporting tool.