IN the summer of 2021, the Coquitlam Drugs and Organized Crime Unit (DOC) initiated a proactive project call ENEVERMIND, targeting several known drug traffickers working within the Tri-Cities.
On Wednesday, January 25, Coquitlam RCMP units with the assistance of the Lower Mainland Integrated Emergency Response Team (LMD ERT) and Ridge Meadows RCMP executed seven search warrants at four locations in Coquitlam, Port Coquitlam and Maple Ridge.
The search of the four locations resulted in the seizure of multiple items related to drug trafficking, including:
* 3 kilograms of suspected cocaine
* 52 kilograms of suspected methamphetamine
* 426 grams of suspected MDMA
* 250 grams of suspected ketamine
* 1.5 kilograms of suspected dried psilocybin
* 30 kilograms of suspected psilocybin edibles
* 1 kilogram of suspected Fentanyl
* 1.2 kilograms of suspected Heroin
* 73 grams of suspected W18
* $145,000 in Canadian currency
* 2 replica handguns
* 2 vehicles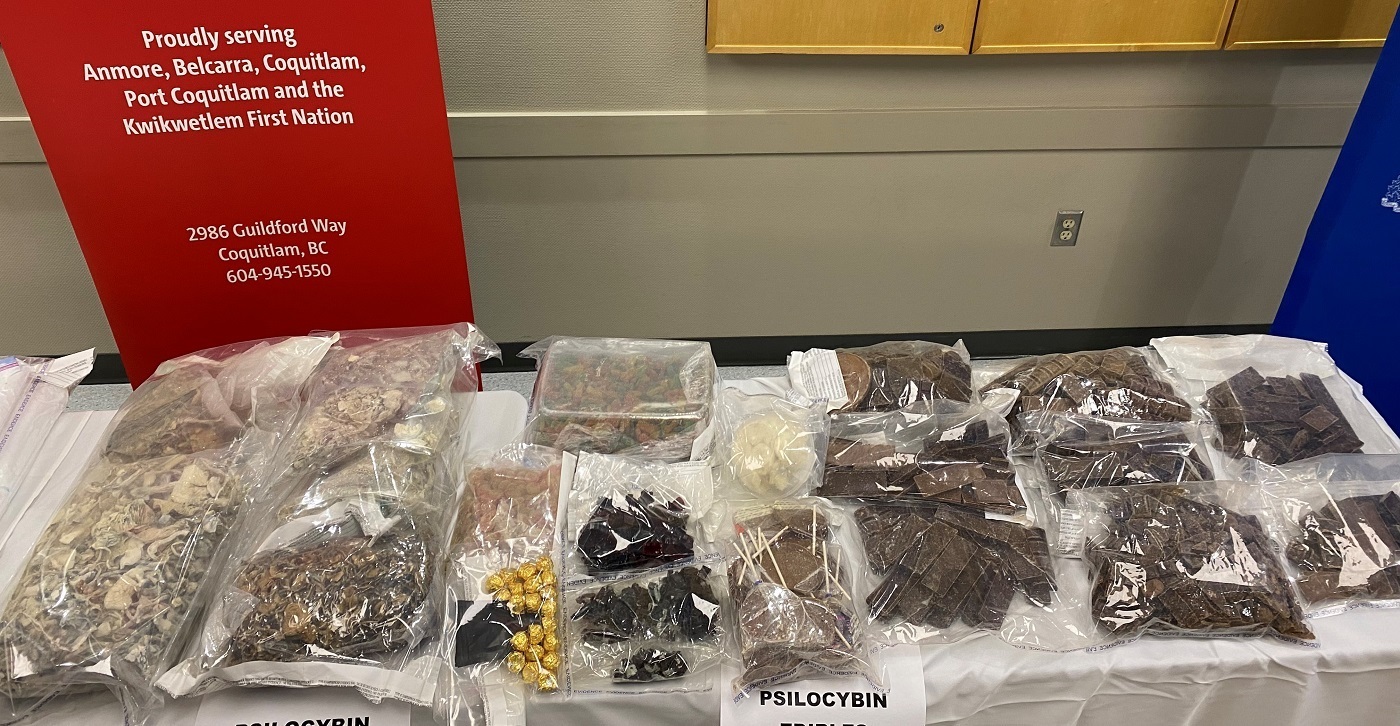 Five suspects ranging in age from 20 to 46 years old, were arrested without incident during the execution of the search warrants. Police are recommending charges against an additional eight suspects, for a total of 13 accused. The suspects have since been released pending charge approval by BC Prosecution Service.
"Project based police investigations can significantly disrupt criminal activity by removing drugs from the entering our communities," said Inspector Todd Balaban, Operations officer of Coquitlam RCMP, on Thursday. "A seizure of this magnitude directly impacts all of our safety and wouldn't have been possible without the assistance from our partnering agencies."