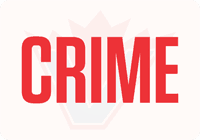 VANCOUVER Police are investigating a brazen robbery of a holistic store where a suspect fired his gun, injuring a customer.
Just after 5 p.m. on Sunday, two suspects, disguised with masks, entered the Stepping Stone Holistic Living Store on Kingsway near Clarendon Street, and made demands.
One suspect produced a gun and fired it in the store. A customer inside the store was struck by a bullet and suffered non-life-threatening injuries.
The injured bystander, a 32-year-old Vancouver man, was transported to hospital for treatment. The suspects fled prior to the arrival of the police.
Anyone with information about this robbery is asked to call the VPD's Major Crime Unit at (604)-717-2541 or CrimeStoppers anonymously at 1-800-222-8477.