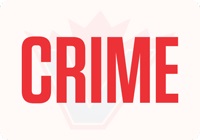 SURREY RCMP said on Thursday that Wednesday's death on the Langley-Surrey border is no longer considered suspicious.
The BC Coroners Service and the RCMP are continuing to investigate this incident.
A dead person was found in a wooded area on Wednesday shortly before 11 a.m. along the border of Langley and Surrey near 46A Avenue and 196A Street. Langley RCMP and the Langley Fire Department responded to a report of a brush fire in the area. The fire was extinguished and a dead person was located in the area. The death was being investigated as suspicious.
It was determined that this incident occurred within Surrey's boundaries, and the conduct of the investigation was turned over to the Surrey RCMP General Investigation Unit.