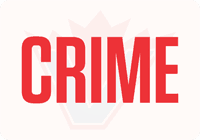 SHORTLY before 11:30 a.m. on January 23, Richmond RCMP officers responded to a residence in the 8000-block of No. 2 Road for a domestic disturbance with a possible weapon. Officers from "Charlie" Watch and the Lower Mainland Integrated Police Dog Services (IPDS) secured the area.
The neighbouring Blundell Elementary School was placed in a hold-and-secure state, as a precautionary measure with officers from the Youth Squad on site.
After a tense hour long standoff, the suspect, a 29-year old male, surrendered to police and was arrested. A baby was recovered unharmed inside the residence by officers.
A small police presence remains in the area as the investigation continues. The results of the initial investigation will be submitted to the BC Prosecution Service for consideration of charges.
"The safety of our community and our officers is always of paramount concern in situations such as this. Although we prepare for the worst, we are very pleased to report that no one was injured," said Cpl. Dennis Hwang.
"I am humbled seeing my fellow officers operate with such poise under pressure and I am proud to work alongside them at Richmond Detachment," he added.