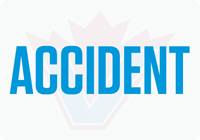 ON Sunday, February 19 at approximately 12:30 p.m., New Westminster Police patrol officers were called to the 100-block of East Columbia for an unresponsive pedestrian that had been struck by the driver of a semi-truck. All the contributing factors of this incident are still under investigation.
Investigators from the Integrated Collision Analysis and Reconstruction Service attended the scene, as did the New Westminster Police Department Major Crime Unit and Victim Assistance Unit.
"This is a tragic event and our thoughts are with the family of this individual," said Sgt. Andrew Leaver. "We have a large team of investigators working together to determine how this happened, but we are still in the early stages at this point."
Anyone with information or dash-cam footage is asked to call the New Westminster Police Department at 604-525-5411.