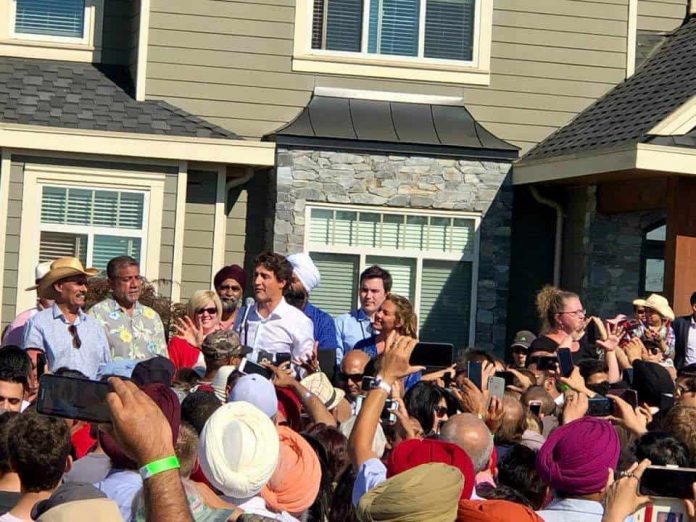 INVITATIONS were sent left, right and centre for a BBQ with "Team Trudeau" for Sunday  (August 5) at Didar Berry Farm at 5580 104th Street in Delta. So the resulting traffic rush (and chaos) – the cops had to have traffic restrictions as Prime Minister Justin Trudeau was attending – forced quite a few to turn back, while some bigwigs had to swallow their pride and walk a distance to the event.
According to some who headed to the event, 64th Avenue was closed off and the only way in was through Highway 10 and Ladner Trunk Road.
Anti-pipeline protesters were present, too.
The invitation read: "As we prepare for the next election, we want to thank you for the support and the hard work you have done for our team – making it one of the strongest, ever. This is going to be a great day of celebrating our achievements while looking ahead to what needs to be done to keep this team and our country strong."
Here are photos of the event that some attendees (and some who decided to turn back) sent us: