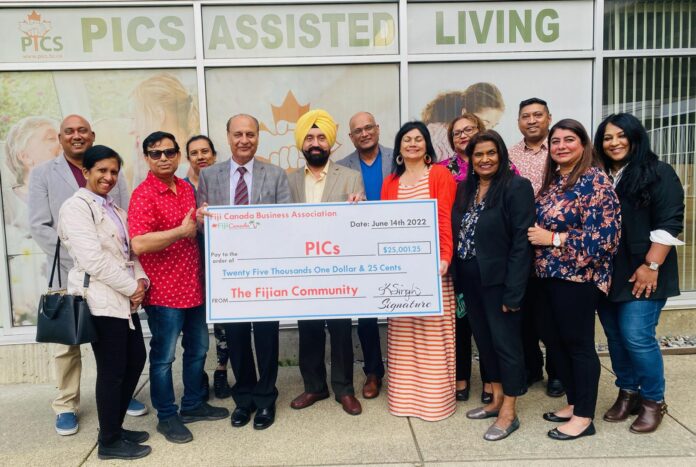 THE Fiji Canada Business Association (FCBA) this week presented a cheque for $25,000 to the Progressive Intercultural Community Services (PICS) for its seniors' care facility in Surrey.
The money raised through a gala hosted by FCBA on May 7 is part of a contribution of $100,000 from Fiji Canadians towards a new $85-million care facility built by PICS in Cloverdale, Surrey.
"The new facility will have one of the many hallways named as a Fijian landmark," said Kavin Chand, FCBA President.
He noted: "There's urgent need for facility expansion as our Fijian population in the Metro Vancouver and Surrey area are aging rapidly."
At present, more than 50 percent of elders of Fijian ethnicity reside full-time at the PICS care facility.
Fiji-born Canadian businessman and philanthropist Peter Raju contributed half of the funds that were raised at the gala.
Raju has pledged to contribute and match the amount raised by Fijians in the future towards the PICS facility.
The FCBA was formed in 2017 and its members are mainly of Fijian ethnicity associated with businesses in the Metro Vancouver area.
– BY IRSHAD KHAN