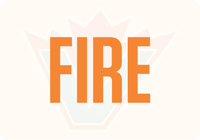 ON Sunday, July 28, Port Moody Fire Rescue responded to a fire in the 2400-block of Clarke Street that damaged buildings and forced the evacuation of four residents.
Firefighters arrived on scene at 6 p.m. after receiving a report of a fire at 2411 Clark Street.
"When the first crews arrived, fire was coming through the roof of the building, and both 2411 and 2409 Clarke Street were fully involved," said Deputy Fire Chief Kirk Heaven on Monday. "It was a quick-moving fire, so firefighters called in a third alarm to request a response from all Port Moody Fire Rescue apparatus. After about 35 minutes, the fire had progressed and we called in a fourth alarm to request a response from Coquitlam Fire / Rescue.
"Fire personnel concentrated their efforts on protecting adjacent buildings and were able to prevent the fire from spreading westward to 2415 Clarke Street. At this time, the cause of the fire does not appear to be suspicious, but our investigation is ongoing."
Four tenants living in upper floor apartments were evacuated safely from 2409 and 2419 Clark Street. One firefighter sustained an ankle injury but was treated on site, and a few firefighters were treated on site for heat stress.
"This is a sad day for Port Moody's heritage district and for the people who live and work on Clarke Street," said Acting Mayor Hunter Madsen. "Our hearts go out to all the business owners and residents along that cherished heritage row. Thank you to Port Moody Fire Rescue, Coquitlam Fire Rescue, and Port Moody Police for their outstanding work in fighting this fire and helping to keep our community safe."
The fire response included eight apparatus and 28 personnel from Port Moody Fire Rescue, and two apparatus and nine personnel from Coquitlam Fire / Rescue.
At approximately 11 p.m. on Sunday, City crews responded to a water main break on Clarke Street. During a fire response, large quantities of water are used and this can put stress on the pipes in the water system. The water main break caused damage to the road and significant repairs are required. It's not known at this time how long the repairs will take, according to a press release from the City of Port Moody.