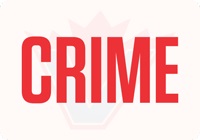 THE BC RCMP on Thursday said that they have notified the Independent Investigations Office of British Columbia (IIO BC) of an incident in Enderby where one man died and two women suffered non-life-threatening injuries.
That man was notorious gangster Kyle Gianis, 37, of West Kelowna who only recently survived yet another attempt on his life.
On July 31, just before 7 p.m., Kelowna RCMP responded to a report that two men had been shot in area of Pandosy Street and KLO Road. Both victims were transported by BC Emergency Health Services to hospital for treatment of their injuries.
Gianis was treated for non-life-threatening injuries and was released from the hospital. The second victim, a 25-year-old Surrey man, remains in hospital with what are believed to be life-threatening injuries.
The area was cordoned off for investigation, and during that time an unexploded improvised explosive device was located. The RCMP Explosives Disposal Unit attended the following day and safely detonated the device at a secondary location.
Kelowna RCMP Inspector Beth McAndie said at the time: "We have reason to believe this was a targeted attack on these two men. Because of his criminal activities and associates, Mr. Gianis poses a threat to our community and the public in general, and we are putting all our resources into investigating this newest incident."
The BC RCMP said that on August 5, shortly after 12 a.m., Vernon North Okanagan RCMP received a call of an alleged double stabbing of two women and a male suspect who was acting erratically due to possible drug impairment at a campground near Enderby.
Multiple officers, including members of the Southeast District Emergency Response Team attended the scene. The area was cordoned off and search was launched for the man which included the use of a police dog.
At approximately 2 a.m. officers located the man down an embankment near a river who was in medical distress due to what appeared to be self-inflicted injuries and began providing medical attention until Emergency Health Services was able to take over.
Despite the efforts of police and medical personnel the man died at the scene.
The BC RCMP said it could confirm that "the man was one of the two individuals targeted in a Kelowna shooting on July 31 and was the subject of a public warning."
As the matter is now under investigation by the IIO BC, police will not release any further information.