LANGLEY'S generous philanthropist community showed their dedication to health care excellence at Langley Memorial Hospital during the fourth annual Giving Hearts Gala on February 11, where 350 donors and sponsors raised $240,000 to renovate the hospital's Spiritual Space.
The urgent needs to renovate the hospital's Spiritual Space inspired extraordinary donors Racy Sidhu, Garry Gill of Surrey Cedar, and the Bath Family Foundation to commit $10,000 each for the cause.
In an exciting turn of events, the Mann family, made up of local philanthropists Balraj Mann, Giving Hearts Gala co-founder, his wife Jasbir Mann and his children, donated an additional $100,000 to help equip Langley Memorial's Pain Clinic, which offers daily care and treatment to people who seek treatment for chronic pain.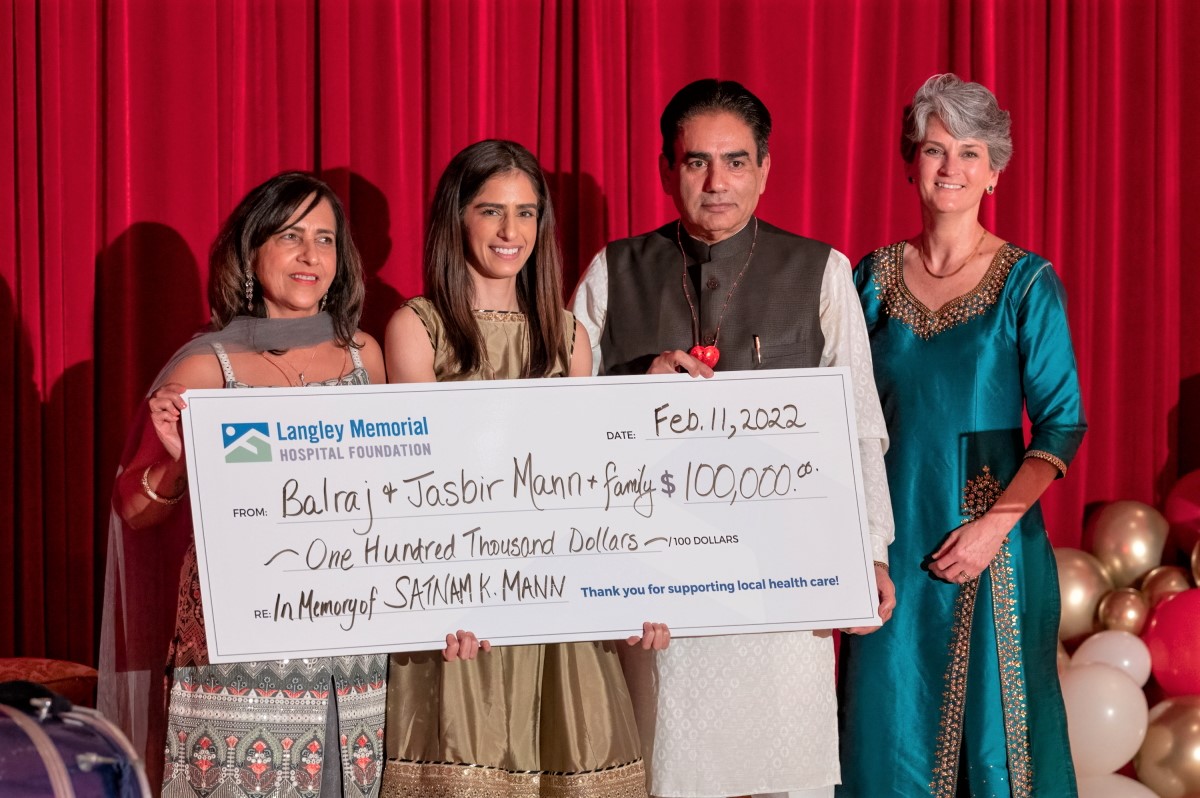 The new funding will help the pain management team replace aging equipment that threatened to slow down treatment and led to waiting lists as long as three months.
"Patients with chronic pain are referred by their doctors, but there's a long waiting list for the pain management services, because equipment wears quickly with so much use.
"With less working equipment, our specialists have to work slower, and the waiting lists grow even longer," said Heather Scott, Executive Director of Langley Memorial Hospital Foundation. "Thanks to the generosity of the Mann family, hundreds of patients will find relief sooner."
The family dedicated the gift to the memory of Satnam Kaur Mann, Balraj's mother, who passed away last year.
One in five Canadians suffers from chronic pain, which can impair nearly every aspect of their lives, from employment and finances, to their social and family dynamics and emotional well-being. Visits to LMH's Pain Clinic involve detailed exams, and diagnostic tests with four clinicians, who help patients manage their pain through Injections, medication, therapy and self-management programs.
"The Mann family's generous donation allows me to double the number of patients I see, because we'll be able to acquire new state of the art equipment to enhance their safety, and help to alleviate their suffering," says Langley Memorial Hospital anesthetist and pain management specialist Dr. Sri Kollipara.
Journalist and Giving Hearts Gala committee member Sonia West emceed the event, which featured lively performances from Royal Academy of Punjab's Bhangra Dance team, Dhol (Indian drumming) from Darvn Gill and the soothing sitar mastery of Anju Bedi.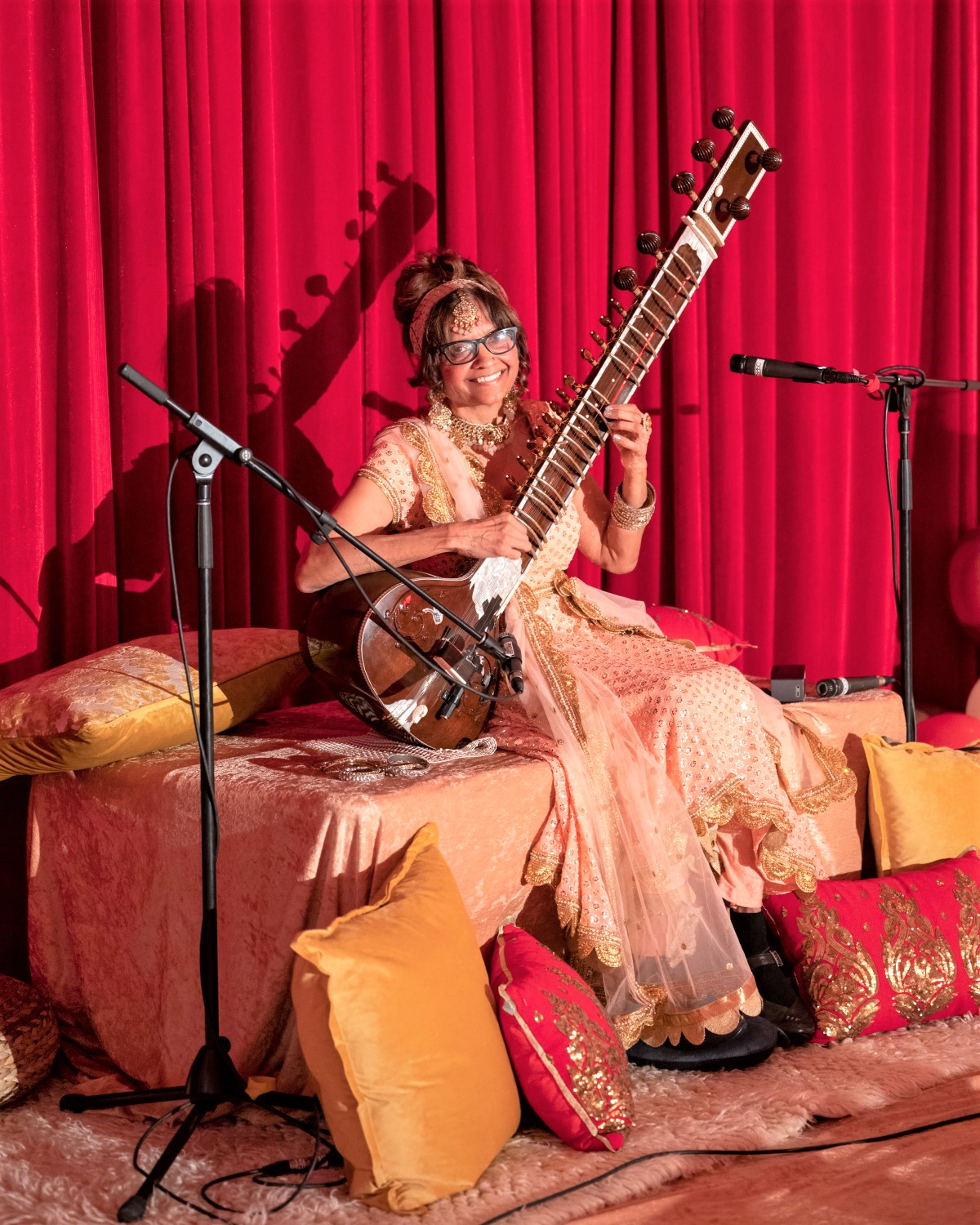 This year, guest speaker Retired Cpl. Baltej Singh Dhillon, the first Sikh to wear a turban as a part of the official Royal Canadian Mounted Police (RCMP) uniform, addressed the crowd with his message on integrating the principles of Sikhism in local philanthropy.
"We have the opportunity to serve and to support a space that will help patients, their loved ones and health care workers find peace, solace and support in a time of crisis or loss," said Dhillon.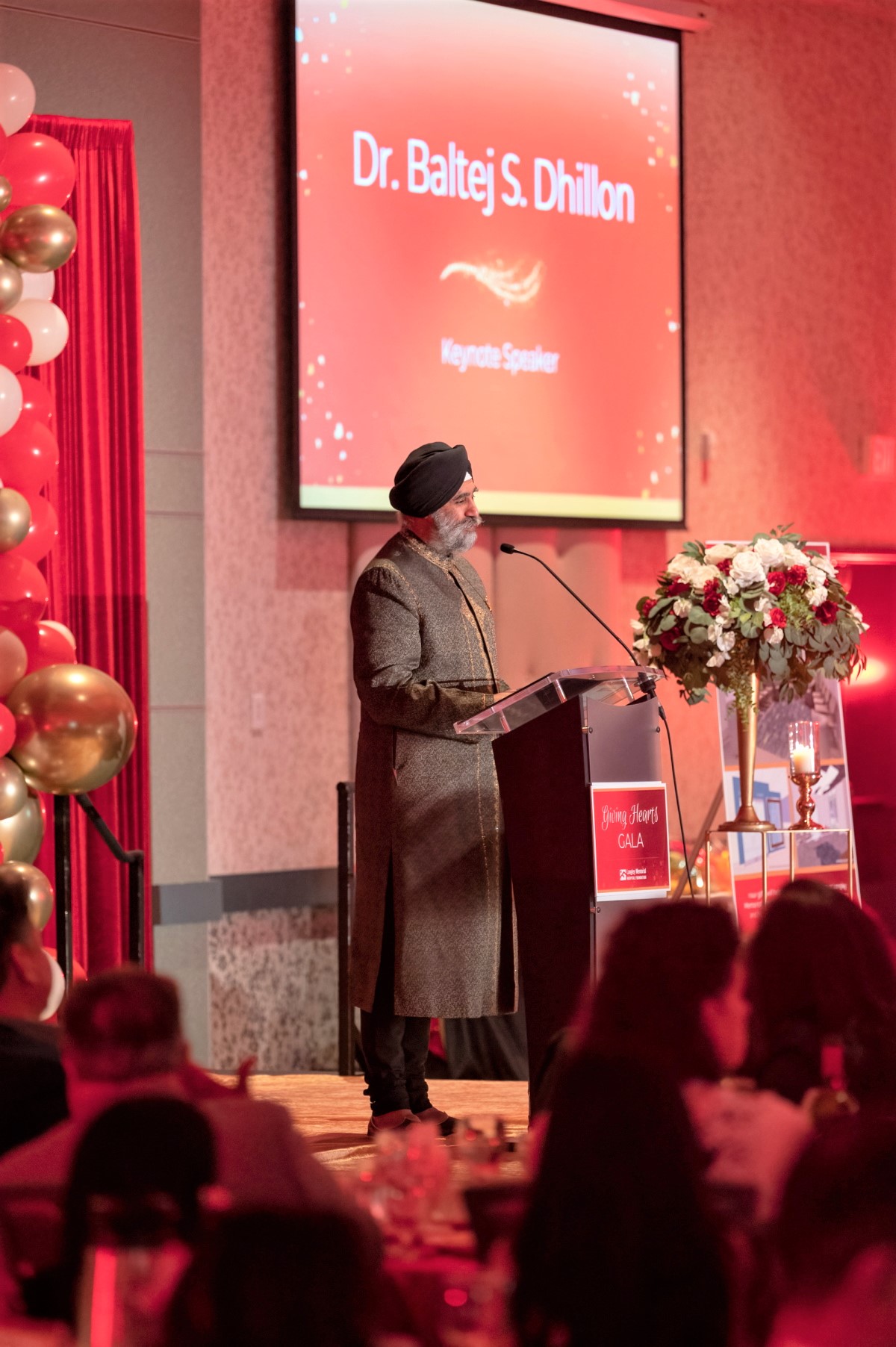 Giving Hearts guests' donations will support renovations to the Spiritual Space at Langley Memorial, transforming it from a dated, dim space into a serene environment designed for privacy and healing, prayer, meditation, or quiet thought.
"At the Foundation, we knew that a Spiritual Space would inspire the generosity of the Giving Hearts Gala community, which is dedicated to hospital care that serves emotional and psychological needs — care from the inside out," said Heather Scott.
Since 2019, Giving Hearts gala guests and sponsors have raised $905,000 for advances that make an impact on the lives of Langley residents every day, including $200,000 to help fund the Martini Family Emergency Centre and MRI Suite; $150,000 for wheelchairs and walkers to aid patient mobility, and another $215,000 to fund lifesaving care for vulnerable newborns through a new Giraffe Carestation for Langley's Maternity unit.
(Contributed)