KELOWNA: The Guru Nanak Food Bank (GNFB), is stepping up to provide vital assistance to the Central Okanagan Food Bank during these challenging times. 
City Councillor Mohini Singh accepted the donations on behalf of the Central Okanagan Food Bank, acknowledging the significant impact these contributions will have on the local community. Kelowna Mayor Tom Dyas expressed his gratitude, recognizing the GNFB vital role in this humanitarian effort.
During a meeting between GNFB President Narinder Singh Walia and the Directors of Operations of the Central Okanagan Food Bank, GNFB reaffirmed its commitment to provide any necessary assistance during these trying times. Walia discussed strategies to enhance support for the food bank and strengthen their collaborative efforts in addressing the immediate needs of the community.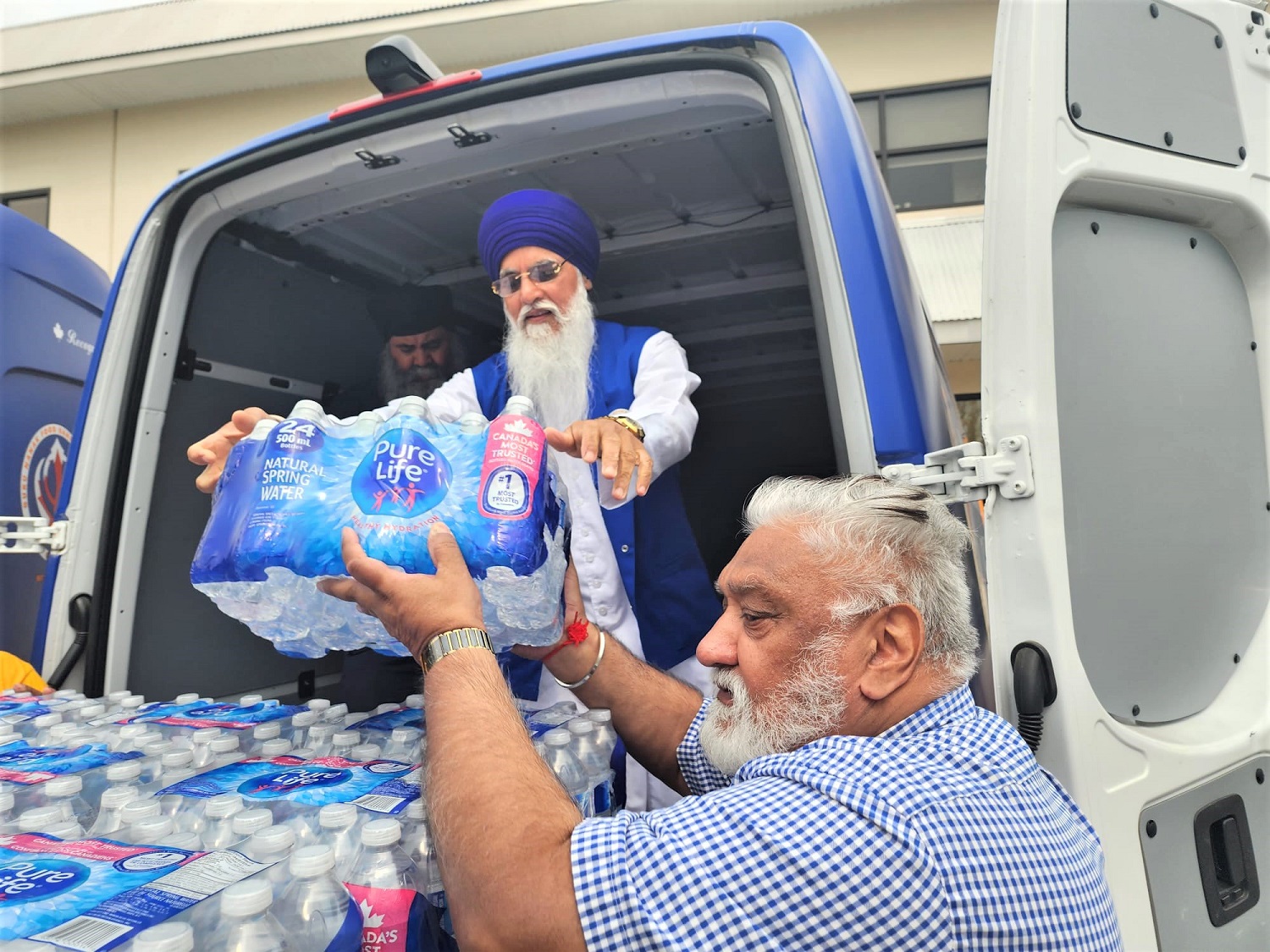 The Central Okanagan Food Bank has identified a list of urgently needed items to provide comprehensive aid to those in need. The list includes water, juice, Gatorade or Powerade, snacks, chips, protein bars, diapers, pet food, cereal, and baby food. These essential items are crucial for ensuring the well-being of the community's most vulnerable members.
To contribute to this cause, donors can make their donations at any of the GNFB convenient locations, including 11188 84 Avenue in Delta, 15299 68 Avenue in Surrey, or at Surrey's Gurdwara Dukh Nivaran Sahib. For further information and inquiries, contact 604-580-1313 or 604-780-2573 or www.gnfb.ca.
The GNFB operates under President Narinder Singh Walia and Treasurer Inderjit Singh Dhillon, along with Secretary Neeraj Walia, Jatinder Jay Minhas, Surinder Manj, and Amrit Singh Grewal.