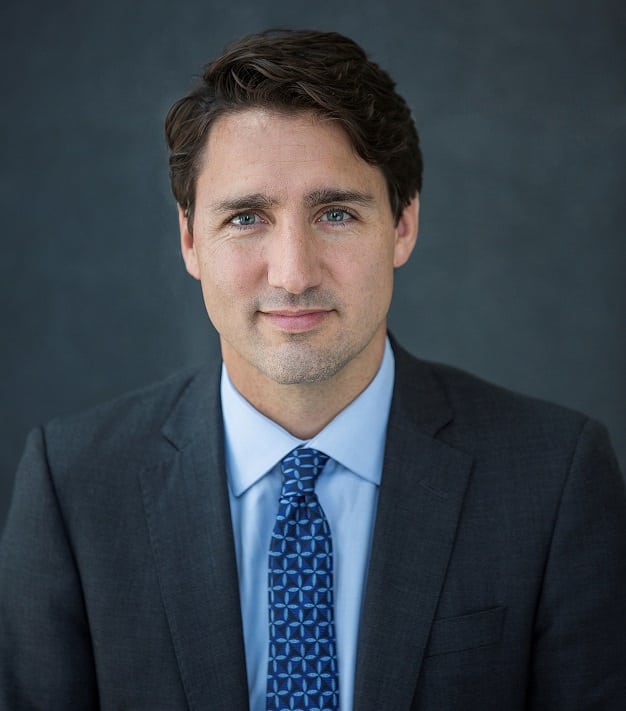 JUSTIN Trudeau was immature to have worn brownface makeup (and also blackface makeup) back in 2000 or so.
But that doesn't mean he's racist.
Also, let's not forget that his father Pierre Elliot Trudeau is known as the Father of Multiculturalism and is still fiercely hated by white racists across Canada because he opened up immigration to brown and other non-white people.
Yes, Justin is not a towering intellectual like his dad. But he can be trusted to protect and preserve and advance multiculturalism.
That was underscored by the fact that he demonstrated courage when he boldly appointed two TURBANED Sikhs to Cabinet. I wrote back in November 2015:
"Prime Minister Justin Trudeau … proved to be a leader of remarkable courage and sincerity as he appointed not one but two turbaned Sikhs – Harjit Sajjan (MP for Vancouver South in B.C.) and Navdeep Bains (MP for Mississauga-Malton in Ontario) – to Cabinet as well as two other South Asians – Amarjeet Sohi (MP for Edmonton Mill Woods in Alberta) and Bardish Chagger (MP for Waterloo in Ontario), both Sikhs.
"Trudeau will for sure be deeply admired by Sikhs and other Indians all over the world and ensure a special place both for himself and the Liberal Party in the powerful South Asian community in Canada."
No one is perfect and Trudeau came in at a time when Conservative Prime Minister Stephen Harper and his immigration minister Jason Kenney had disgraced themselves with their rabid anti-Muslim attacks against the niqab in an attempt to win votes from right-wing white racists.
But they were decisively defeated by decent Canadians who even ditched their own parties to ensure that a newbie like Trudeau was elected to replace the racist Conservatives.
Let's also stop accusing everyone who made some mistake or the other in the past of racism or bigotry. What has been their recent behaviour? That is what matters.
Of course, the opposition will take full advantage of Trudeau's mistakes – and that is always fair game in a democracy. Trudeau's Liberals have also attacked others.
Canadians should assess the full situation before deciding who to support.
As far as The VOICE is concerned, we have fought fiercely against racism since the 1990s – our record is there in black and white for all to see! We don't need anyone to preach to us!