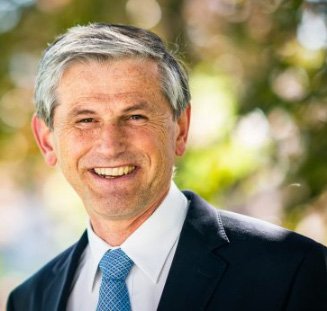 B.C. Liberal Leader Andrew Wilkinson is calling on Premier John Horgan and the NDP to lift the limits on their half-baked gas price inquiry after officials and participants admitted the timeline has been rushed and the real issues deliberately ignored.
"John Horgan has banned the review from looking at the impact of NDP policies and taxation on the costs of fuel," said Wilkinson. "British Columbians deserve the full picture when it comes to why they are paying the highest gas prices in North America, not a sham review designed to distract from NDP taxes."
The NDP has prevented the British Columbia Utilities Commission (BCUC) from investigating the impact of provincial taxes and policies on costs or looking into the various ways the provincial government can lower gas prices.
"It is outrageous that an investigation into fuel costs would be barred from considering the impacts of fuel taxes, transit taxes, and the government's opposition to increasing pipeline capacity," added Wilkinson. "For the NDP government to limit information and rush this report on a timeline that even the BCUC Commissioner admits is constraining is insulting to British Columbians looking for real answers."
Last week, the BCUC increased its confidentiality terms for inquiry participants in order to ensure information provided to the investigation would not jeopardize business. These are the kinds of issues that would have been properly managed if given the appropriate amount of time provided for a full inquiry.
"Participants in the inquiry have submitted evidence of NDP government policies increasing the price of gas despite the fact that the BCUC can't include this information in its final report," said Wilkinson. "People deserve a government that takes this issue seriously, especially as B.C. families face an affordability crisis where cheaper gas can make a big difference in making ends meet."
The B.C. Liberal Caucus continues to call for gas tax relief to ease pain at the pumps. By temporarily suspending the two provincial gas taxes, the NDP could save Vancouver drivers approximately $5 on an average tank of gas, it states.