MATTHEW Dupre, one of the two alleged contract killers of Indian gangster Jimi Sandhu, who was gunned down in Rawai, Phuket, on February 4, 2022, has been extradited to Thailand to face a murder charge.
Bangkok Post newspaper reported that last week, 10 members of Thailand Police's Crime Suppression Division's Hanuman special weapons and tactics unit and 30 members of a Royal Thai Air Force special operations unit, left on a special Airbus A340 flight for Vancouver to bring Dupre. The flight returned to Thailand on Sunday at 11 p.m.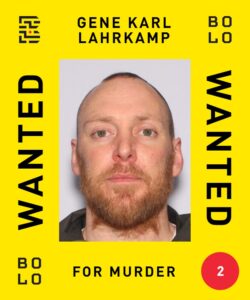 The other alleged contract killer, Gene Lahrkamp, died in a plane crash in northwestern Ontario on April 30, 2022.
National Police Chief Damrongsak Kittiprapas told the media that Dupre was brought directly from Canada as no commercial flights or countries allowed the plane to refuel because they were concerned about hostage taking.
He said Dupre is a retired soldier who had spent time in Afghanistan and had worked in the security industry in the Middle Eastern countries.
Dupre has been charged with premeditated murder, illegal gun possession, and firing a gun, and has denied these charges.
An Alberta court approved Dupre's extradition last December. He will not face the death penalty under the terms of the extradition.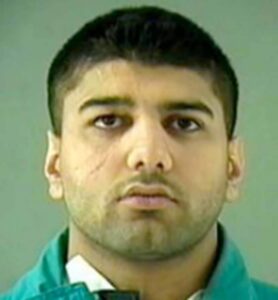 Police sources had confirmed to The VOICE in 2022 that Sandhu still had connections here in B.C. even after being deported from Canada in early 2016. He had been suspected of killing Red Scorpions' gang leader Matthew Campbell, 31, of Abbotsford in January 2014.
Sources said he was aligned with the UN Gang that is in conflict with the Brothers Keepers.
In 2018, Sandhu was jailed in India after India's Directorate of Revenue Intelligence (DRI) busted what it called an international drug syndicate that manufactured the date rape drug, ketamine, worth Rs. 250 million [$5 million] every month. Apparently, when Sandhu was on bail, he left India.
MORE TO COME
READ ALSO:
Lahrkamp, wanted by Thai police for murder of Jimi Sandhu, dead in plane crash
Canadian Police investigating the conspiracy part in homicide of Jimi Sandhu in Thailand
Deported from Canada for criminal behaviour, Jimi Sandhu is back in jail in India