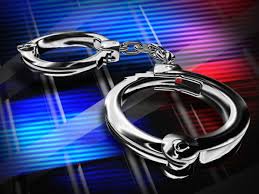 Chandigarh (PTI): With the arrest of four people, including a Canadian national, the Punjab police have busted an international drug syndicate, an official said on Sunday.
He said these arrests have exposed a module that was involved in smuggling opium and the potent date-rape drug ketamine.
The accused were allegedly using the courier services route to smuggle drugs abroad, said Assistant Inspector General of Counter Intelligence, Punjab Police, H P S Khakh.
The racket was allegedly found to be masterminded by Canadian citizen, Kamaljit Singh Chauhan, residing in Toronto in Canada, who originally hails from Phillaur district in Jalandhar, and Davinder alias Dev of Ganganagar in Rajasthan, and currently residing at Khanna in Ludhiana, he said.
While Dev is among the four arrested, Chauhan is yet to be apprehended, he said.
"Dev, a big name in the drug smuggling world, had been under close watch by the Enforcement Directorate and the Narcotics Control Bureau (NCB)," Khakh said in an official statement issued here.
The police also seized 4.75 kg of ketamine and 6 kg of opium, neatly packed in double layered seven big cooking bowls, the official said.
"Apart from Dev (68), the other arrested accused have been identified as Ajit Singh (45) of Jaitewali village in Jalandhar, Tarlochan Singh (42) of Jaitewali village and Gurbax Singh (50) of Katthe village in Hoshiarpur," he said.
Acting on a tip-off, the police carried out a special operation on Haripur T-Point near Jandu Singhaand in Jalandhar and arrested the four people who were travelling in two cars.
They were carrying seven big cooking bowls containing drugs which were meant for transporting to Canada through a courier company, Khakh said.
"The use of private couriers or postal services is a new modus operandi used by global drug smugglers to avoid police and other agencies. Preliminary investigations have revealed that the consignment was prepared by Kamaljit Chauhan, who visited India last winter and fixed a deal with the accused persons for smuggling ketamine and opium to Canada," he said.
As per the agreement, Dev and Ajit Singh alias Jeet were to arrange drugs from their sources and pack them properly while Chauhan had taken the responsibility to further take the drugs to Canada, Khakh said.
"On a trial basis, they sent two consignments of opium, weighing 6 kg and 14 kg respectively, packed nicely in sweet boxes, to Chauhan, who took this delivery near Jalandhar bus stand through his men," he said.
"After successfully taking two deliveries, Chauhan asked Dev and Jeet to now deliver ketamine along with opium," he said.
Seven bowls were prepared by Jeet, who had bought opium from Madhya Pradesh and ketamine from Rampur in Uttar Pradesh, he said, adding that Jeet also involved his brother Tarlochan Singh, a truck driver, and his cousin Gurbax Singh.
Besides, the four arrested accused, Chauhan too was booked and an FIR [First Information Report] was registered on Sunday under various provisions of the IPC and Narcotic Drugs and Psychotropic Substances Act, he said.
All payments were being made through hawala channels, which are also under investigation, he said.