Chandigarh (IANS/other agencies): After 35 days on the run, Khalistan propagator, Amritpal Singh, was arrested on Sunday from the native village of Jarnail Singh Bhindranwale, who was killed in the Indian Army's Operation Blue Star in 1984.
As per police, Amritpal Singh was arrested from Rode village in Moga district. He was shifted to Dibrugarh jail in Assam as the National Security Act (NSA) has been invoked against him.
Law enforcement agencies can keep him in detention for over 12 months.
The 30-year-old Waris Punjab De chief had been on the run after evading arrest on March 18.
He shot to prominence in February after an armed mob led by him clashed with police and laid siege to a police station near Amritsar, demanding the release of one of their colleagues who had been taken into custody in an alleged kidnapping case.
Six policemen were injured in the bloody clash.
Regarding his arrest, some media reports claimed that the fugitive reached the native village of Bhindranwale on Saturday night and surrendered before the police in the morning.
A video, viral on the social media, purportedly shown Amritpal Singh addressing from a Sikh shrine and saying last one month "exposed" the real face of the Bhagwant Mann-led AAP government. "I may be an accused in the court but not an accused in the court of Almighty," he said.
Bhindranwale's nephew Jasvir Rode told the media that Amritpal Singh had informed police last night itself that he will surrender Sunday morning after paying obeisance at the Gurdwara Janam Asthan Sant Khalsa. He surrendered around 7 a.m.
Punjab's Inspector General of Police, Sukhchain Singh Gill, told the media that police maintained relentless pressure for 35 days to catch Amritpal Singh. Amritpal was arrested at 6:45 a.m. from Rode.
He said: "We had special inputs that he was hiding in Rode village gurdwara. Police had surrounded the village but we didn't enter the gurdwara as the maryada of a religious place is supreme for us. Amritpal courted arrest as he had no place to run."
He said that Punjab Police, its Intelligence wing, as well as local units from Amritsar Rural and Moga were involved in the operation, according to Indian media reports.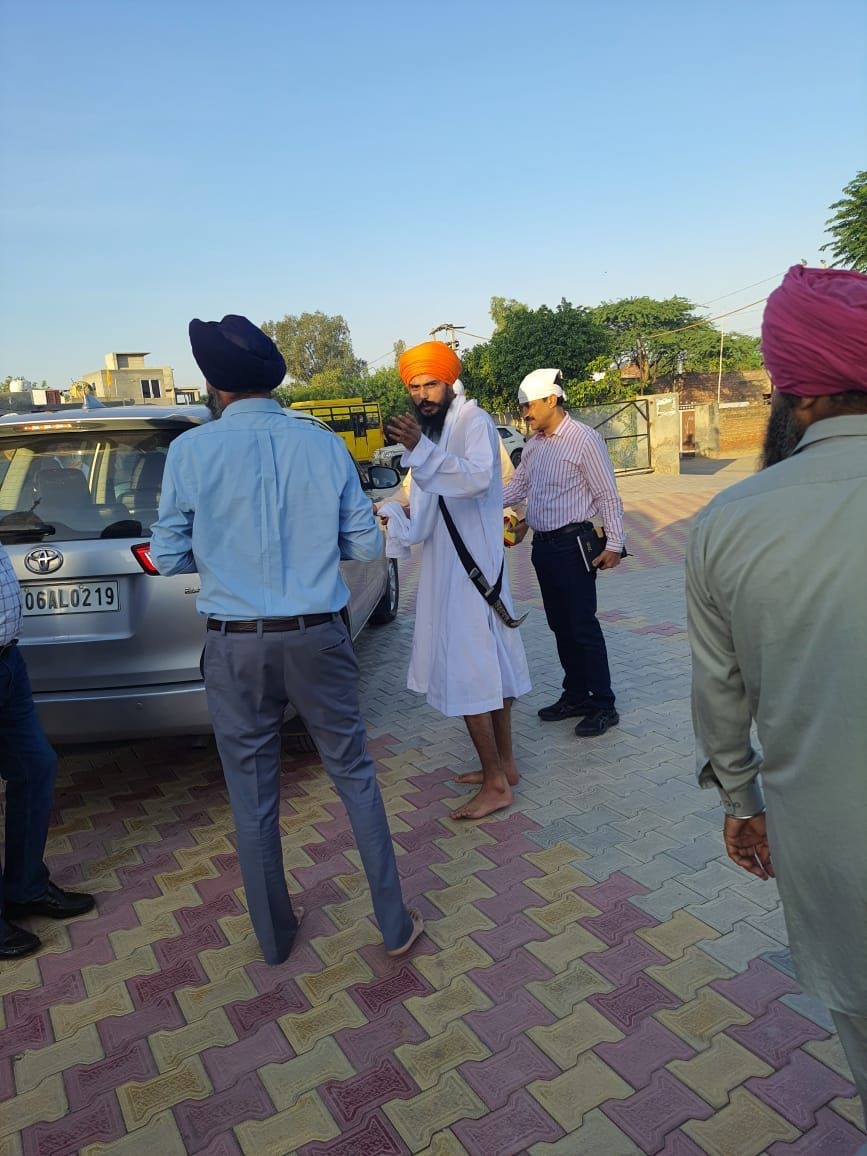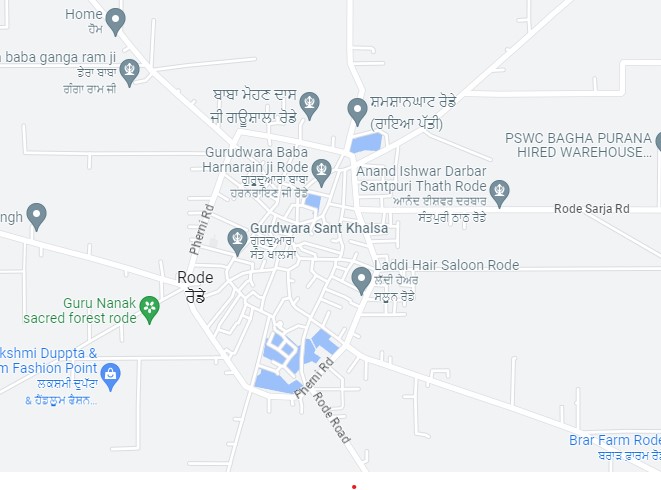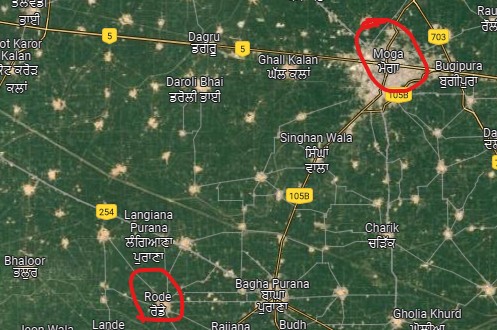 In September last year, Amritpal Singh's dastar bandi (turban tying) ceremony was held at Rode village, marking his official installation as the head of Waris Punjab De.
Before his arrest, his close aide Papalpreet Singh was arrested in Amritsar on April 10 under the NSA and that six other cases have also been registered against him.
Papalpreet Singh is a Khalistani activist who called himself a journalist before ending up as a media advisor to the radical preacher. A resident of Amritsar, he was earlier arrested for his alleged links to Pakistan's Inter-Services Intelligence in 2015.
Three days before his arrest, Amritpal Singh's Britain-origin wife Kirandeep Kaur was stopped at the Amritsar airport and not allowed by immigration officials to board a flight to Birmingham.
After questioning, Kaur was sent to her home in Jallupur Khera in Amritsar district and asked her not to leave the country without informing the police.
Amritpal Singh was not known till last September when he returned to India from Dubai where he was running his family's transport business.
A resident of Jallupur Khera in Amritsar district, Amritpal Singh had moved to Dubai in 2012.
Waris Punjab De is an organisation that was floated by lawyer-actor-turned-activist Deep Sidhu in 2021. One of the accused in Red Fort violence, Sidhu died in a road accident near Haryana's Sonepat in February 2022.
Unlike Bhindranwale, Amritpal Singh didn't have any formal religious schooling. A dropout from polytechnic, he cut his hair and shaved his beard while in Dubai.
Police records say Amritpal Singh has been involved in scores of disputes, kidnappings and issuing threats.
Facing criticism for using the Bir of the Guru Granth Sahib as a shield during the clash, Amritpal Singh in March met Akal Takht Jathedar Giani Harpreet Singh in Amritsar.
After the closed-door meeting, Amritpal Singh said, "This meeting was about Panthic issues and Sikh youth. Such meetings on current affairs of Punjab should be held regularly."
READ ALSO:
INDIA: Khalistani sympathizer Amritpal Singh in custody (updated with video)