KHALISTAN sympathizer and chief of "Waris Punjab De" Amritpal Singh managed to evade police by changing clothes and using different vehicles while moving under the cover of darkness and using less-travelled paths, according to Punjab Police Inspector General of Police Sukhchain Singh Gill.
Gill told the media on Thursday that Amritpal Singh used a motorcycle to travel to Sheikhupura (Jalandhar) from Nangal Ambian Gurdwara in Jalandhar. He then crossed an abandoned railway bridge over the Sutlej river between Phillaur and Laddowal with his accomplice Babbal Preet. He arrived at Hardy's World (Ludhiana) at 9:40 p.m. and then crossed over to Haryana state in a truck.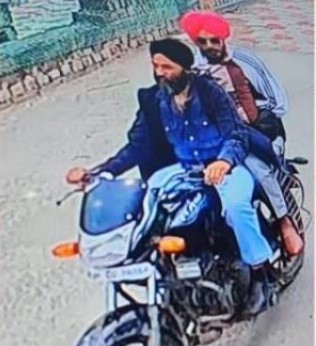 Amritpal hid in the house of Baljeet Kaur at Sidharth Colony in Shahbad, Kurukshetra, according to Gill.
Punjab Police released video footage Kurukshetra from March 20, reportedly showing Amritpal Singh walking in the rain with an umbrella and a bag. Gill said that though their faces were not visible, the gait shows the man with the umbrella was Amritpal Singh and the person ahead of him was Babbal Preet.
Media reports also said that Baljeet Kaur had told police that the two men's phone conversations indicated that they were headed to the neighbouring Uttarakhand  state.