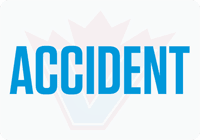 JUST before 10 p.m. on Friday (November 16), Burnaby RCMP received a report of a single motor vehicle rollover in the 8000-block of Barnet Highway in Burnaby.
Police located an unconscious male in the vehicle and a female who had been ejected from the vehicle. Both the driver and passenger were transported to hospital where the female later died of her injuries.
Circumstances surrounding the collision are suspicious and the Integrated Homicide Investigation Team (IHIT) has been called in and will be working in partnership with the Burnaby RCMP.
Police says it is early in the investigation, however it is believed that the male and female were known to one another and there is no risk to public safety.
Police are currently in the evidence gathering phase.
Anyone with information regarding this investigation can call the IHIT Information Line at 1-877-551-IHIT (4448) or by email at atihitinfo@rcmp-grc.gc.ca.
Should you wish to remain anonymous, contact Crime Stoppers by phone at 1-800-222-TIPS (8477).