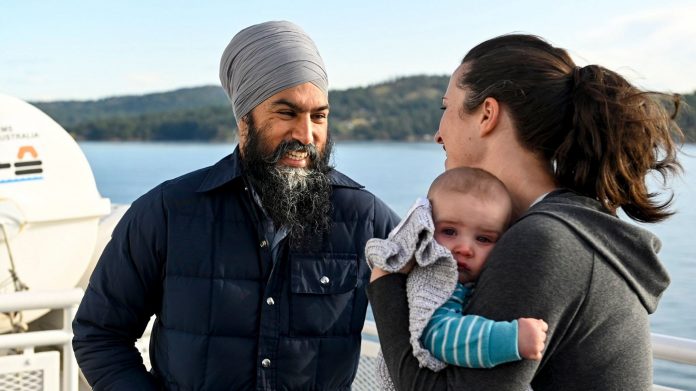 NDP Leader Jagmeet Singh returned from Vancouver Island on Saturday by ferry with a real plan for British Columbians to fight the climate crisis, defend the coast, and make life more affordable for everyday people.
"B.C. families are struggling to afford a place to live and pay for the medicine they need, and when they told Justin Trudeau they wanted action to fight the climate crisis, he bought a pipeline instead," said Singh. "British Columbians have been let down long enough. It's time for a different choice – a New Democrat government that's on your side."
He said the NDP's bold $15-billion climate plan creates more than 300,000 good jobs while taking on the big polluters, rejecting Trudeau's plan to increase oil tanker traffic, and cleaning up the coast. Singh also discussed his plan to save families money by partnering with the B.C. government and investing $30 million annually to further reduce the cost of ferry service.
"There's too much at stake in this election – with empty promises from Liberals, Conservatives who listen to Big Oil, and a Green Party that won't rule out supporting them," said Singh. "New Democrats understand your priorities and we have the courage to act, because we're in it for you."
It's all part of the NDP's New Deal for People that will tackle the climate crisis, make sure that everyone has an affordable place to live and expand public health care with dental coverage and universal pharmacare.