However, there were some individuals in his life that were involved in the Lower Mainland gang conflict
JAGVIR Malhi, 19, who was killed on November 12, 2018, in Abbotsford was an innocent victim and was not involved in gangs, the Integrated Homicide Investigation Team announced on Friday.
IHIT investigators now believe that Jagvir Malhi was an unintended victim of what was a shooting targeting another individual.
"Jagvir Malhi was a young university student with no history of criminality; however, there were some individuals in his life that were involved in the Lower Mainland gang conflict," said IHIT Sgt. Frank Jang.
(Back in November 2018, the South Asian media reported that Jagvir Malhi used to be a star basketball player in school. At the time, IHIT said: "This shooting occurred near a public school, a blatant disregard for the safety of the community. We are fortunate that school was not in session at this time. We believe this incident was not random, and is linked to the ongoing gang conflict in the Lower Mainland.")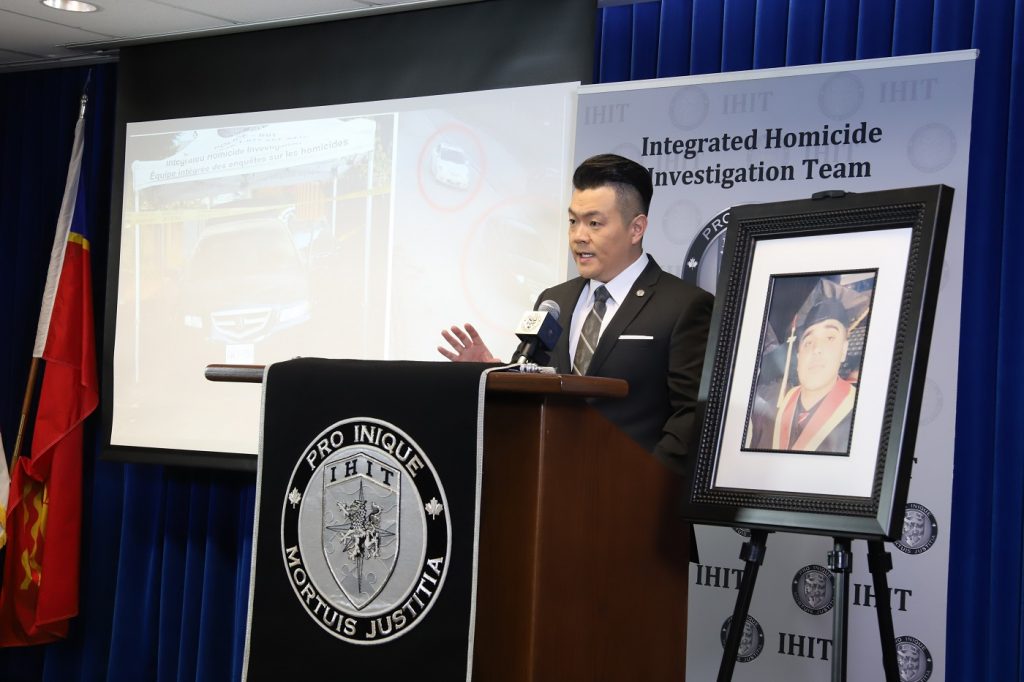 On November 12, 2018, at approximately 3:30 p.m., 19-year-old Jagvir Malhi was shot and killed in the area of Ross Road and Simpson Road in Abbotsford.
IHIT took conduct of the investigation and has since gathered significant evidence and has made great strides in the case with the assistance of the Abbotsford Police Department and its other policing partners.
In the early stages of the investigation, IHIT learned of a burning dark blue Acura TL found in the area of 128A Street and 109th Avenue in Surrey around 4:20 p.m. on the same afternoon as the shooting. It appeared the suspects attempted to burn the vehicle but the fire was quickly extinguished by the Surrey Fire Department before it sustained any significant damage. Based on the information gathered, investigators have definitively linked the two incidents.
An extensive neighbourhood canvass captured considerable video surveillance footage including one showing a white Mazda 3 driving in tandem with the blue Acura TL.  Investigators believe the occupants of the blue Acura TL set the vehicle on fire before leaving the area in the white Mazda 3.  IHIT would like to speak with anyone that has information about either vehicles.
In a tweet, IHIT said: "We have made great strides in the case and have identified suspects."
Anyone with information is asked to call the IHIT information line at 1-877-551- IHIT (4448), or by email at ihitinfo@rcmp-grc.gc.ca.
Should you wish to remain anonymous, contact Crime Stoppers at 1-800-222-TIPS (8477).