BRUCE Ralston, Minister of Jobs, Trade and Technology, in response to the release of Statistics Canada's Labour Force Survey for November 2019, said: "B.C.'s economy remains resilient, with the lowest unemployment rate in Canada despite real challenges globally and here at home."
He added: "Since our government was elected, B.C. has created over 70,000 jobs and we have maintained the lowest unemployment in the country for nearly the entire time. Wages continued to climb in the month of November, up $0.17 from last month to an average of $28.52 an hour. This means that over the past year, wages for workers in B.C. increased on average by more than $2 an hour, or by 7.6%, the highest growth rate among the provinces."
However, Ralston admitted: "Despite a strong labour market provincewide, there are workers who are struggling with ongoing pressures in some sectors of B.C.'s economy – particularly forestry. We remain dedicated to assisting these hard-hit communities."
He added: "As part of our commitment to make life more affordable, as of Jan. 1, 2020, Medical Services Plan premiums will be completely eliminated for all British Columbians, saving families up to $1,800 per year. Additionally, we recently passed legislation to pull back the curtain and create transparency in how fuel prices are set by oil and gas companies.
"Heading into 2020, we are steadfast in our commitment to building an economy that works for everyone by investing in people."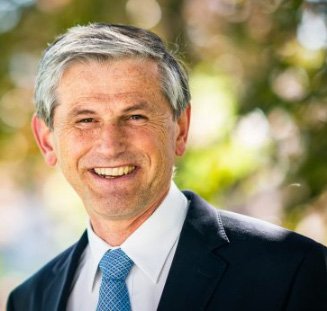 MEANWHILE, BC Liberal Opposition Leader Andrew Wilkinson is asking Premier John Horgan and the NDP when British Columbians will see an actual jobs plan after Statistics Canada's latest job numbers show that in the month of November, B.C. lost a staggering 25,800 private-sector jobs — the fifth-recorded month of job losses in the last six months.
"We are headed into the holiday season with job losses on the rise, which is adding more stress on hard-working British Columbians who are already struggling to cope with John Horgan and the NDP's 19 new or increased taxes," said Wilkinson. "It's been over two years of this NDP / Green government and we have yet to see any ideas that will actually grow what was our once buzzing economy."
The BC Liberals noted that the job numbers released on Friday by Statistics Canada show a further decline in British Columbia's once strong economy. As the province-wide forestry crisis continues to worsen, other sectors such as construction, retail, transportation and health care all lost jobs as well.
With no jobs plan in sight for B.C. workers, affordability remains a major issue throughout the province.
"John Horgan and the NDP promised to make life more affordable for British Columbians and they have failed to deliver," said Wilkinson. "The NDP's tax and spend philosophy has never worked — it's just adding more burden on families, killing B.C.'s competitiveness and leading to thousands of job losses."
The NDP have never had a solid economic plan and it's B.C. families who pay the price in the end, he said.