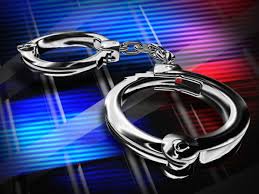 SURREY RCMP arrested a man on Monday following the collision of a speeding vehicle into a residence in the 12700-block of 67A Avenue, but released him without charges on Wednesday and are seeking a second suspect as the investigation continues.
At approximately 6:15 p.m. on Monday (August 20), a Surrey RCMP officer on patrol observed a black Mercedes sedan driving at a high rate of speed in the 6000-block of 128th Street. The officer attempted to pull the vehicle over for traffic violations, but the vehicle fled from police.
The vehicle continued to drive at a high rate of speed and a short time later it collided with a residence in the 12700-block of 67A Avenue. The collision caused extensive damage to the structure and started a fire involving the vehicle and the structure. No injuries were reported.
Witnesses to the incident observed two people fleeing from the vehicle. One adult male was arrested near the scene of the collision with the assistance of the Lower Mainland Integrated Police Dog Services.
On Wednesday (August 22), the damaged vehicle was removed from the residence and investigators are now continuing their examination of the vehicle. The investigation is also being expanded to determine if police actions during the unfolding incident played any role in the collision.
The Surrey RCMP Criminal Collision Investigation Team is leading the investigation and seeking witnesses to the events leading up to the collision and any available video of these events.
Police are asking for the public's assistance to locate the second suspect who is associated to the vehicle. A detailed description is not available at this time, however the suspect is believed to be an adult male. Investigators are asking anyone who may have seen the suspects fleeing from the collision to contact Surrey RCMP. Investigators will be canvassing the area to request any available video.
Anyone with information about this incident is asked to call the Surrey RCMP at 604-599-0502, or contact CrimeStoppers, if you wish to remain anonymous, at 1-800-222-8477 or www.solvecrime.ca.