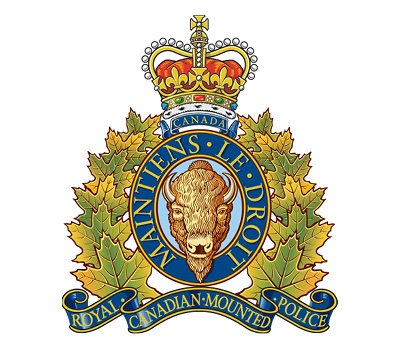 LANGLEY RCMP received a report just after 7 a.m. on Tuesday of suspects in a Chevy pickup truck attempting to steal a trailer from a property in the 25100-block of 50 Avenue. Witnesses interrupted the attempted theft and the suspects fled colliding with the victim's vehicle on the property.
As officers were responding, updates were called in advising the suspects were driving erratically east on Robertson Crescent. The truck was reported to be travelling at high rates of speed, not stopping at stop signs and colliding with other vehicles. The truck was located abandoned on the road at 264 Street and Robertson Crescent.
Witnesses reported seeing occupants run from the truck into the treed area along Robertson Crescent. This area is described as heavily wooded with thick undergrowth of brush and brambles with some marshy areas.
Responding officers were quickly supported in the search for the occupants by members of the Lower Mainland Integrated Police Dog Services, Lower Mainland Integrated Emergency Response Team and Air Services. Two male suspects were eventually located. The pair, a 27-year-old and a 30-year-old, known to police, were arrested and transported to Langley Detachment.
Investigators have determined the truck was stolen earlier in the morning from the 21000-block of 45A Crescent in Langley and was involved in three separate collisions before the occupants abandoned it. Fortunately, no injuries occurred in any of the collisions.
The investigation is ongoing and police are requesting anyone with information to contact the Langley RCMP at 604 532-3200.