HERE are Metro Vancouver Crime Stoppers' annual list of the top 10 "most wanted" criminals and suspects who remain on the lam this Valentine's Day. They could be far away, or in your neighbourhood.
Anyone with information regarding the whereabouts of these individuals is asked to contact Crime Stoppers anonymously. Your anonymity is guaranteed by the Supreme Court of Canada. You'll never be questioned or called to testify.
Tips to Crime Stoppers that lead to the arrest and charge of any wanted criminal can lead to a reward of up to $5,000. For three of this year's most wanted, Crime Stoppers has partnered with the national BOLO (Be On the Look Out) Program to make available extra large rewards of $50,000 to $100,000.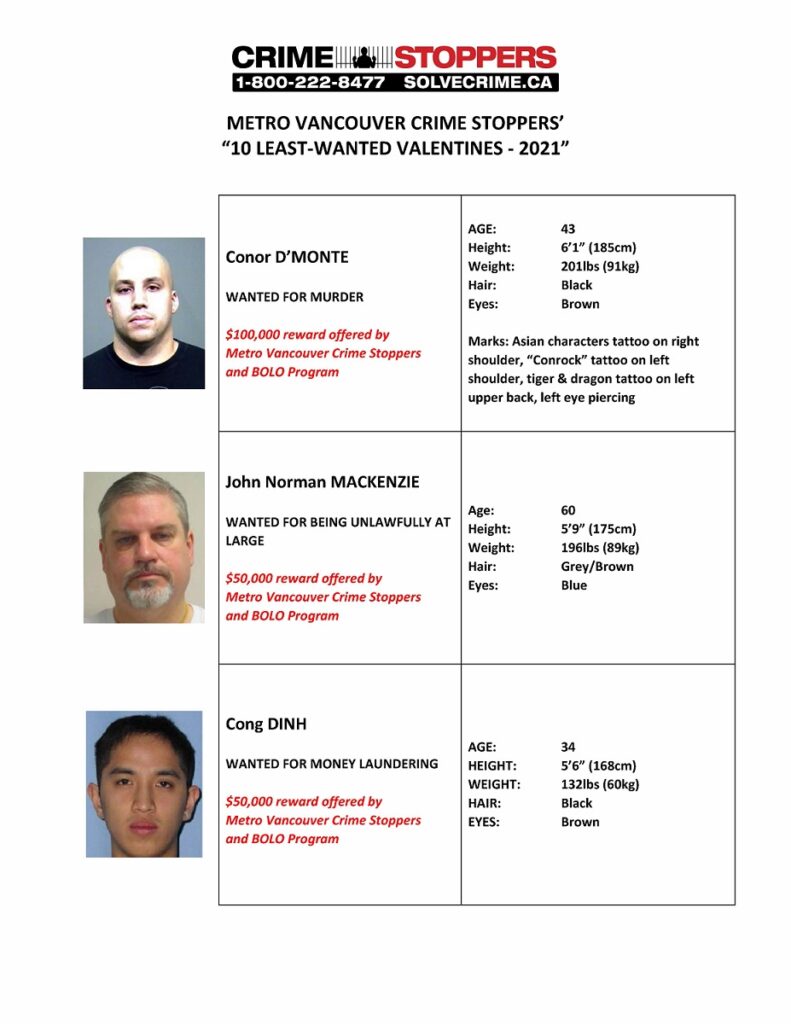 "Some of these fugitives have been missing a year or even longer, and with four million pairs of eyes around the province, someone should eventually spot one of them," says Linda Annis, Executive Director of Metro Vancouver Crime Stoppers. "Tips work. We received more than 5,000 anonymous tips in 2020 leading to 72 arrests and 135 charges laid. 21 off those arrests came from tips specifically about gang or illegal gun activity."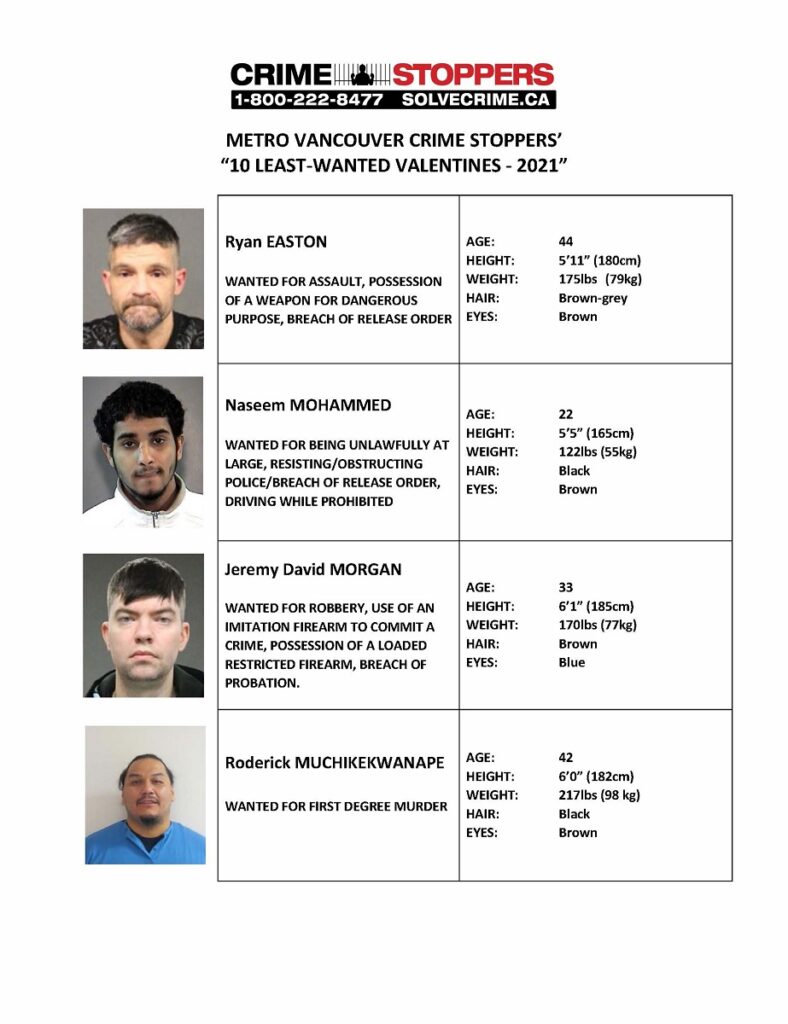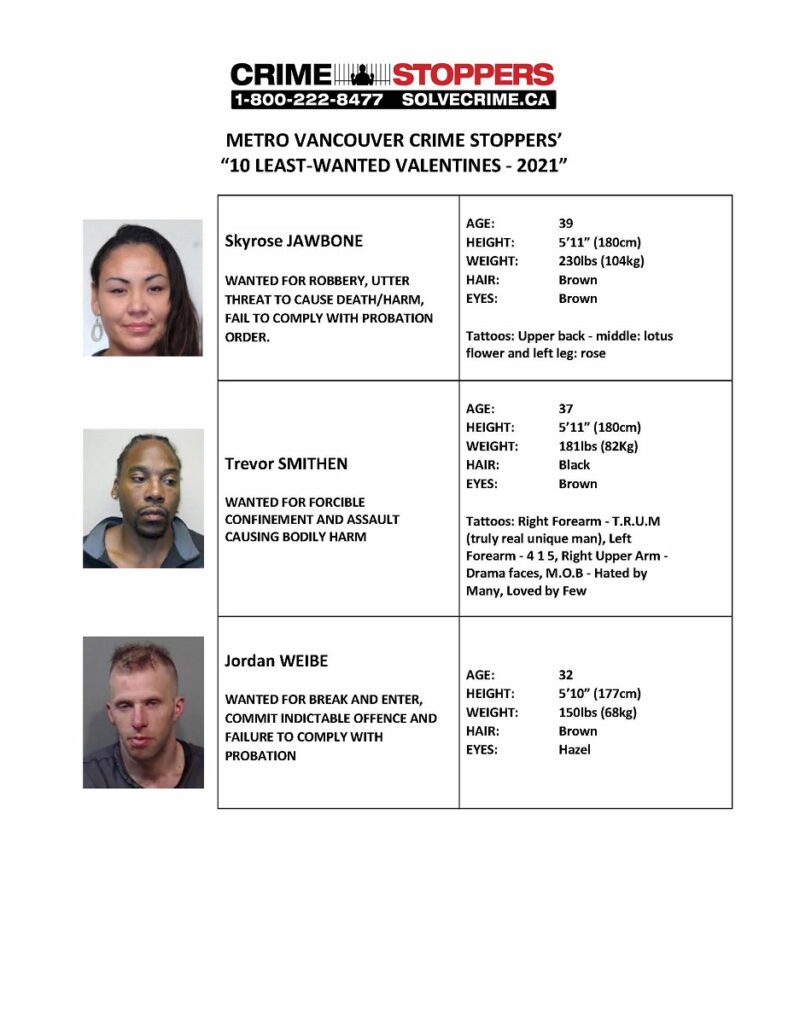 Metro Vancouver Crime Stoppers is a non-profit society and registered charity that offers rewards for anonymous tip information about criminal activity and provides it to investigators in the communities of Metro Vancouver.
Anonymous tips may be provided though Crime Stoppers' downloadable "P3" app for Apple and Android phones, calling Crime Stoppers at 1-855-448-8477 (new number) or 1-800-222- 8477, online at solvecrime.ca, or by following the link on the Metro Vancouver Crime Stoppers Facebook page. 
Metro Vancouver Crime Stoppers accepts tips in 115 different languages and will pay a reward of up to $5,000 for information leading to the arrest of a criminal, recovery of stolen property, seizure of illegal drugs or guns or denial of a fraudulent insurance claim. Tipsters stay anonymous by using code numbers to check back later and collect their rewards.
Find MVCS on Twitter: @solvecrime.