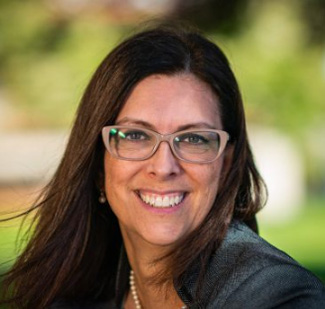 IN the face of ongoing mill closures and reduced shifts, Surrey's BC Liberal MLAs are expressing their disappointment at Tuesday's NDP forestry announcement, saying Premier John Horgan and his government are completely ignoring the Lower Mainland forestry workers affected by this crisis.
"It's been weeks since the forestry crisis reached the Lower Mainland, but John Horgan has been silent about how he plans to support the local workers facing job losses," said Stephanie Cadieux, MLA for Surrey South. "The NDP is finally starting to acknowledge that there is a crisis in B.C.'s Interior. But what about the 500 mill jobs at risk in Surrey, or the 150 jobs lost in Maple Ridge? These workers depend on British Columbia's forestry industry just as much as those in rural B.C."
In addition to the challenges facing the central and southern sectors, British Columbia's coastal forest industry has been struggling, with downtime and shutdowns announced in Surrey, the Fraser Valley, and on Vancouver Island. On September 3, Interfor announced it would close its Hammond sawmill in Maple Ridge – putting 150 workers out of a job. Last week, Teal-Jones announced it would immediately halt all coastal logging operations, putting up to 800 jobs in jeopardy.
"Today's announcement confirms what we already knew: John Horgan has made up his mind that there are too many mills in B.C., and he is going to focus on getting people out of the industry rather than helping them succeed," said Tracy Redies, MLA for Surrey-White Rock. "The fact that the NDP failed to even mention the Lower Mainland in today's announcement – or say anything about the unique challenges facing coastal producers – shows just how out of touch this government is. B.C. needs a government that will keep workers working throughout the province – not one that will show them the door."
MEANWHILE, the B.C. Liberals said the forestry workers wishing to continue working in the industry can take little comfort in Tuesday's announcement.
"The vast majority of people in forest-dependent communities want and need to work, but there was nothing announced today to help the industry return to a healthy and competitive position," said BC Liberal Forestry Critic and Nechako Lakes MLA John Rustad. "Clearly, the NDP does not see its own role in the crisis by making B.C. the least competitive jurisdiction in North America to do business. High taxes and a refusal to make stumpage fees more consistent with current market values is pricing B.C. out of reach. It appears John Horgan and the NDP would rather focus on early retirement and getting people out of the forestry sector than taking meaningful action to help them succeed today."
Despite the BC Liberals presenting a comprehensive five-point recovery plan in June, the NDP waited until the country was in the middle of a federal election before finally deciding to act. Tuesday's announcement only references communities in the Interior, ignoring coastal communities like Surrey, Maple Ridge and others on Vancouver Island that have also been hard hit by mill closures and indefinite curtailments.
"It appears the NDP is throwing in the towel and conceding that B.C. has too many mills and the industry needs to be downsized," said Prince George-Mackenzie MLA Mike Morris. "I know for a fact that there are plenty of people in communities like Mackenzie who would rather have long-term job stability rather than simply being shown the exit. Today's announcement does nothing to drive down costs to help existing producers stay competitive and keep workers working."