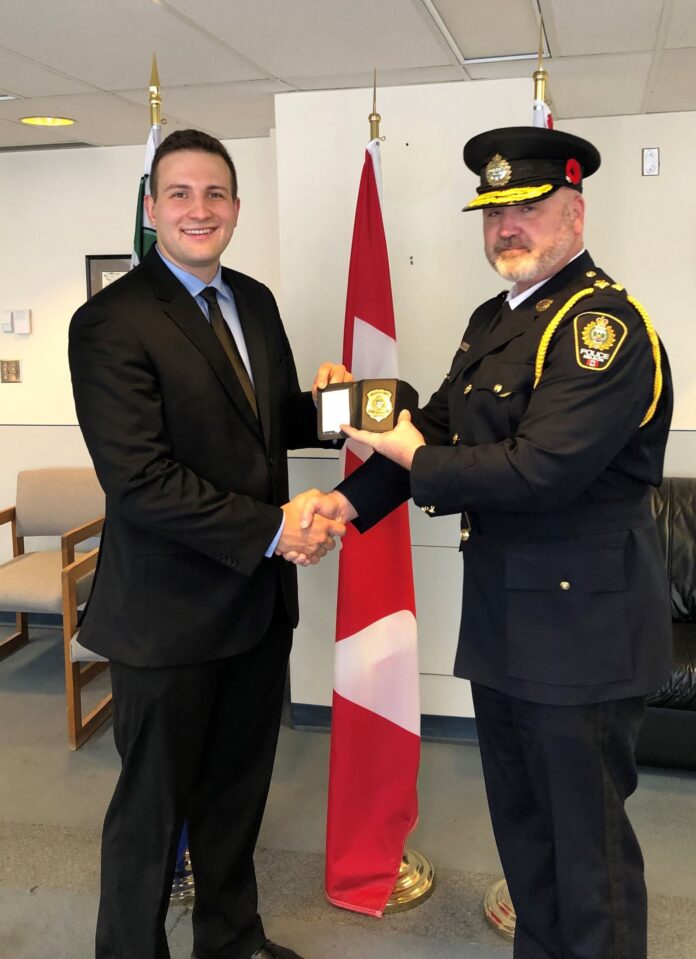 MIKE Farnworth, Minister of Public Safety and Solicitor General, on Saturday said in a statement: "It is with heavy heart today I have been informed Nelson Police Department's Constable Matthieu Nolet has sadly succumbed to his injuries.
"My thoughts are with his family, friends and colleagues. The loss of both officers from a backcountry avalanche event is a tremendous loss for Nelson and we are here to support them as they navigate through this difficult time.
"I also want to thank the first responders and health-care staff for their work responding to this tragic event. Our thoughts remain with the community through this time of grieving."
Flags are at half mast, and the City of Nelson is mourning the loss of a second police officer.
The Nelson Police Department said in a press release that on January 9, two off-duty police officers were backcountry skiing near Kaslo, B.C., in a mountain pass 60 kilometres north of Nelson when they were swept down the mountain in a large avalanche.
Both were experienced and well-trained backcountry enthusiasts equipped with probes and beacons.  Forty-three-year-old Constable Wade Tittemore died of injuries on the scene.
The second officer, Constable Nolet, was located and dug from the avalanche by four people who witnessed the slide. He suffered severe internal injuries and died on Saturday morning in a hospital in Kelowna.
"It is hard to fully express the sadness we are feeling here," said Nelson Police Chief Donovan Fisher. "The memorial for Constable Tittemore was this past week, and now we've lost a second officer and friend. It is devastating."
Nolet had worked in Nelson for just over a year after serving for a year with the Calgary Police Service. He chose Nelson as his home because of his love for the backcountry and dedication to community policing.
"We have one of the smallest municipal police forces in the country," said Mayor Janice Morrison. "This tragedy has hit us hard; our deepest condolences go out to constable Nolet's family."
The City of Nelson, Mayor and Council, the Nelson Police Department and the Nelson Police Board thanked everyone who has written to express their sympathies. Condolences from the public for both of the constable's families can be sent to condolences@nelson.ca.
The Nelson Police Department thanked the local RCMP for providing support during this difficult time.
A video link of Police Chief Fisher and Mayor Morrison can be found here.
READ ALSO:
Officer killed in avalanche identified as Nelson Police Constable Wade Tittemore