SURREY RCMP's new Family and Youth Resource Support Team (FYRST) is a prevention and early intervention program that seeks to enhance resiliency in youth and their families so they are better able to cope with the risk factors they are facing. FYRST is off to a strong start with 260 outreach visits, and 58 referrals to clients in its first three months of operation.
FYRST works proactively with youth in grades 4 to 7 and is one of the initiatives within the Surrey Anti-Gang Family Empowerment (SAFE) program. Focusing on early intervention, FYRST works with youth when they first start to exhibit signs of poor decision making and need to find attachment to other resources and supports. 

FYRST teams, consisting of one police officer and one youth counsellor, are mobile and available to visit youth and parents in their homes or at school. FYRST aims to connect youth and family clients to their community through referrals to a variety of support resources and counselling programs.
The program supports youth and their families in a variety of ways, tailoring their support and intervention to each family. In one case, after communication between a social worker and a family had deteriorated, FYRST was able to facilitate a meeting between the family and the agency to restore the support the family needed. In another case, FYRST successfully referred two youths to a community mentoring program with the support of their parents. These youths now meet regularly with their support worker and receive ongoing mentorship and guidance.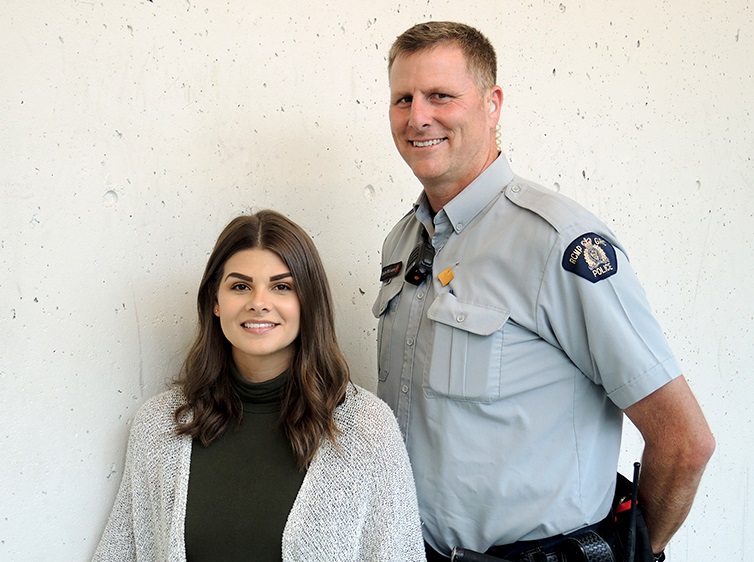 "The FYRST program has been designed to compliment other community and police youth programs in the city," says Surrey RCMP Inspector Wendy Mehat, Community Support and Safety Officer. "Enhancing and expanding programming for youth and families in Surrey will help ensure that a variety of supports are available to those in need."
Referrals to FYRST are accepted from Surrey educators, community agencies, and the public by contacting the Surrey RCMP at 604-502-6498 or E_Surrey_FYRST@rcmp-grc.gc.ca.