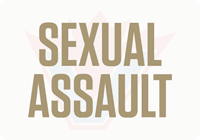 IN August, the New Westminster Police Department Major Crime Unit arrested an adult male masseur after an allegation of sexual assault during a massage.
An adult female of New Westminster was receiving a massage in July at the Healthland Clinic located in the 500-block of 6th Street when the male masseur allegedly sexually assaulted her.
The New Westminster Police Department Major Crime Unit detectives identified and arrested the male masseur, who has since been released on conditions with charges of sexual assault being approved by Crown Counsel.
Since the initial media release, Major Crime Unit investigators have identified additional victims who were allegedly sexually assaulted by the same male masseur. 
"Our investigators believe there may be additional victims who still have not yet come forward," said Sgt. Sanjay Kumar on Monday. "We want to ensure that if you have been a victim of sexual assault, you will be heard, and we will offer you the resources and ongoing support that you require."
The New Westminster Police Department has a Special Investigations Unit to provide a victim-centered approach. Created in 2018, the NWPD Special Investigations Unit (SIU) was created to exclusively investigate sexual assaults. The NWPD SIU consists of one community-based counselor, and one police detective. This team ensures a safe place for a survivor to tell their story.
Importantly, the survivor guides the process and can choose to work exclusively with the community counselor or both the counselor and the detective. The survivor also receives assistance and updates from the NWPD SIU beginning at the time of reporting, through to the end of the process, and regardless if it takes place inside or outside of the courts. Ensuring the use of trauma-informed practice, the New Westminster Police strives to serve the community by providing support during a police investigation and court proceeding.
Anyone with more information, or who may have been a victim of a similar offence, is asked to contact the New Westminster Police at 604-525-5411.