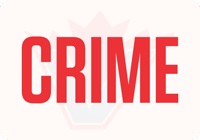 ON June 7 at approximately 11:18 a.m., the New Westminster Police Department received a call from a victim advising a male on a bicycle had stolen her purse while she was in the 700-block of 10 Street near Moody Park. The victim advised the suspect grabbed her purse from her hands before riding off northbound on 10 Street.
The New Westminster Police Department and the Integrated Lower Mainland Police Dog Service rushed to the area and searched for the suspect. However, they drew a blank. The suspect is described as riding on a mountain bike and wearing a black baseball hat and black hooded sweatshirt.
The victim did not suffer any physical injuries and the Victim Assistance Unit has been engaged to provide services.
"This is a concerning incident and would have been frightening for the victim," said Sgt. Justine Thom. "If you have any information on who this individual is, please contact the New Westminster Police Department without delay."