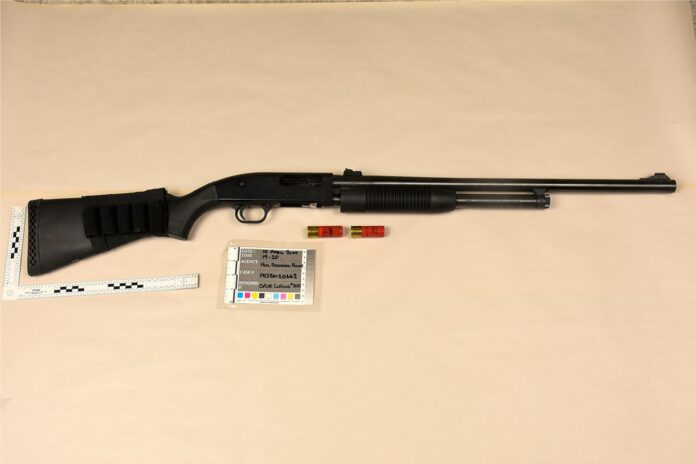 ONTARIO'S Peel Regional Police seized a loaded shotgun and charged a 24-year-old man with firearm-related offences after an altercation in the City of Brampton.
On Sunday, April 10, shortly after 9 a.m., it is alleged that two people were engaged in a verbal altercation at a residence in the area of Bovaird Drive East and Southlake Boulevard in Brampton. It is alleged that a 24-year-old man pointed a long firearm, believed to be a shotgun, at the victim, a woman in her 20's. They were not previously known to each other, and the victim did not sustain any physical injuries.
Police arrested and charged 24-year-old Harjot Gill from Brampton with the following charges:
* Point firearm
* Possession of weapon for dangerous purpose
* Knowledge of unauthorized possession of firearm
* Occupant of motor vehicle knowing there was firearm
Investigators conducted search warrants on Gill's residence and vehicle. A loaded Mosberg Model88 12 Gauge Pump Action Shotgun was located and seized.
Gill was held for a bail hearing and appeared before the Ontario Court of Justice in Brampton.
Anyone with additional information is asked to call investigators at the 22 Division Criminal Investigation Bureau at 905-453–2121, extension 2233. Information may also be left anonymously by calling Peel Crime Stoppers at 1-800-222-TIPS (8477).