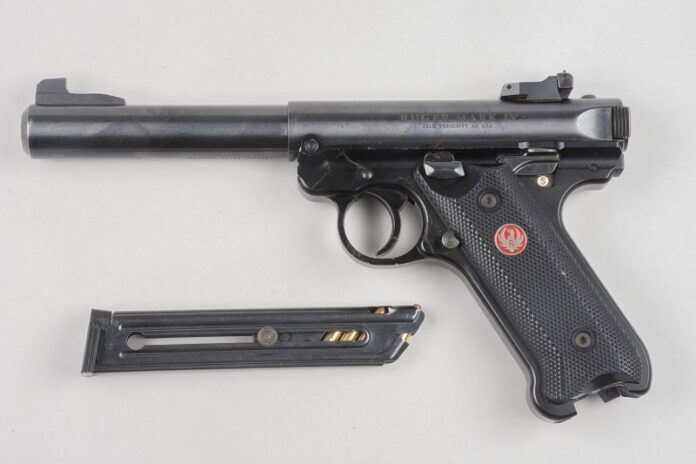 ONTARIO'S Peel Regional Police have charged Japdeep Randhawa, 26, of Mississauga with numerous offences, including attempt murder following an extensive investigation.
On Saturday, September 18, 2021, an alleged shooting took place at a food establishment in the area of Hurontario Street and Derry Road in Mississauga.  During the investigation, police located a Ruger Mark 4 firearm with ammunition.
On Thursday, August 4 at 7:25 p.m., officers arrested the suspect in the area of Erin Mills Parkway and Burnhamthorpe Road in Mississauga.
Randhawa was arrested and charged with:
        Attempt murder
        Discharge firearm with intent
        Knowledge of unauthorized possession of firearm
        Possession of a prohibited or restricted weapon
        Possession of property obtained by crime
He was held for a bail hearing and appeared before the Ontario Court of Justice in Brampton.
Anyone with information on the incident is encouraged to contact 12 Division Criminal Investigation Bureau investigators at (905) 453–2121, ext. 1233. Anonymous information may also be submitted by calling Peel Crime Stoppers at 1-800-222-TIPS (8477), by visiting https://peelcrimestoppers.ca/.