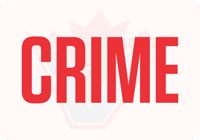 IN collaboration with B.C. law enforcement and the public, the Investigations Unit in B.C.'s Ministry of Finance seized more than 5.75 million grams of contraband tobacco destined for Vancouver streets over fiscal year 2018-19.
The estimated tax loss for the total seizure would have been $2.4 million, including:
* $1.58 million in tobacco taxes;
* $186,898 in GST; and
* $685,874 in federal excise duty.
The B.C. Ministry of Finance has a dedicated criminal Investigations Unit that works closely with municipal police forces, the RCMP, Canada Revenue Agency, Canadian Border Services Agency and other law enforcement agencies to prevent illegal activity. Government also has a retail tobacco inspection program that helps prevent the sale of contraband products in retail outlets.
The Ministry of Finance's Investigations Unit operates a toll-free tips line for people to anonymously report the illegal sale and distribution of contraband tobacco:
* Tips line: 1-877-977-0858
* Email: IUnit@gov.bc.ca (mailto:IUnit@gov.bc.ca)
Callers can also contact B.C. Crime Stoppers: 1-800-222-8477
To read more about illegal tobacco, visit: gov.bc.ca/tobaccotax (http://www.gov.bc.ca/tobaccotax)