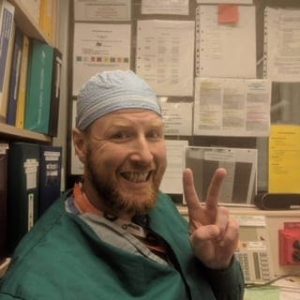 UPDATE:
A surveillance video suggests that the hit on Bennett was professionally executed as a silver vehicle speeds up to his house and a person in dark clothes jumps out, heads to Bennett's place and fires several shots rapidly before darting back to his vehicle that then takes off.
PAUL Bennett, 47, of Surrey has been identified as the victim in Saturday's shooting in the 18200-block of 67A Avenue in Surrey.
"We are releasing Mr. Bennett's name in an effort to determine his activities and who he may have had contact with leading up to the shooting," said Integrated Homicide Investigation Team (IHIT) Cpl. Frank Jang on Sunday afternoon.  "We need those with information about this murder to come forward and speak with IHIT." 
It is still early in the investigation but investigators believe this was not a random incident. They are working to determine the motive.
The president of the Cloverdale Minor Hockey Association told media that Bennett worked as a nurse and was a minor hockey coach. He had two sons.
On June 23, at approximately 4 p.m., the Surrey RCMP received numerous calls of a shooting in the area.  Officers found a man with gunshot wounds who was taken to hospital where he succumbed to his injuries and IHIT was called in.
IHIT said it is working closely with its partners from the Surrey RCMP, the Integrated Forensic Identification Services and the B.C. Coroners Service to gather evidence.
Anyone with information is asked to call the IHIT information line at 1-877-551- IHIT (4448), or by email at [email protected].
Should you wish to remain anonymous, contact Crime Stoppers at 1-800-222-TIPS (8477).