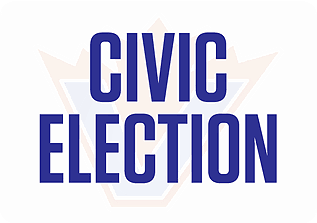 PEOPLE First party of Surrey on Saturday said that they are in no way associated with voter fraud attempts in the municipal elections in Surrey in relation to the allegations raised by the Wake Up Surrey team.
The party said in a statement: "W
e wish to clarify that we are in no way associated with such attempts or part of it.
Our party has published principles outlined on our website and live by that. Lack of ethics in politics was the primary reason for creation of our party itself. We do encourage anyone with information to contact RCMP.
"We appreciate Wake Up Surrey team for reporting such a very serious matter. It is a courageous act to report such a scheme by a large organized group. It is the responsibility of every citizen of Canada. Wake Up Surrey team did it and we appreciate them for it. These type of actions, if committed, undermine the fundamentals of our democracy and should be dealt with utmost seriousness. People First team has no more information about this other than what we learned from the media."
The party added: "However, while fully appreciating the effort of Wake Up Surrey and their good intentions, we do not support the releasing of this complaint to the media at this time due to the following reasons:
"1) If the allegation is true, releasing such information to the media will help the culprits to hide their tracks. We believe that a secret investigation by RCMP and Elections BC would have been much more effective.
"2) Whether the allegation is true or not, it casts a shadow of doubt and shame on the South Asian Community in general. Even if it were to be proven false later, or unproven either way, innocent members of the South Asian community would then have to live with its remnants. 
"At least the explicit mentions about the 'South Asian Community' should have been avoided in the media releases unless it is confirmed that the effort was taken as a community initiative or the effort was fully confined within the community.  There are influential members of South Asian Community contesting from most slates in this election. Election time could be tricky and things may or may not be what we see on the surface. Let the RCMP and election officials do their job to unravel the truth. Meanwhile, actions of any specific slate to get their candidates elected should not be tied to a racial community. Any serious allegations like this cast shadows of doubt and impact voting. 
"We urge everyone making public statements of such large magnitudes to use utmost care as they are impacting the image and honor of a community and cultural integration in the city. We request all media outlets to refrain from using 'South Asian Community' in the news in relation to this complaint and investigation unless they are certain about the boundaries of this alleged attempt."