THE annual PNE Fair, British Columbia's longest running and largest ticketed event, runs 'til September 5.
Now in its 112th year of operation, the end-of-summer tradition features returning favourites that fairgoers have enjoyed for generations and introduces a new roster of diverse entertainment offerings that the whole family is sure to enjoy.
Additional highlights include the magnificent aerial maneuvers of the Stars of the Peking Acrobats, a stunning visual and performing arts showcase presented by the Canoe Cultures Society, and a milestone celebration for an iconic PNE staple: the 45th anniversary of the SuperDogs.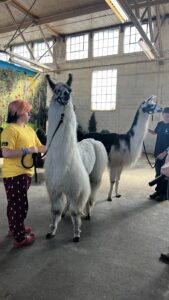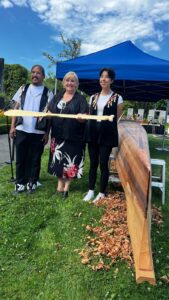 SUMMER NIGHT CONCERTS ON THE GMC STAGE
PNE Fair guests will enjoy sensational performances this year featuring some of music history's biggest names in Pop, Rock, and R&B.
The Summer Night Concerts will run every evening the Fair is open, starting on Saturday August 20th on the GMC Stage in the PNE Amphitheatre. New for 2022 is the Amphitheatre being a fully paid venue for all performances, and tickets are on sale now at www.ticketleader.ca.
Note: There will not be an allocation of free tickets available for Summer Night Concerts this year. All concert goers will need a paid ticket. Fans interested in purchasing a ticket to a Summer Night Concert should visit: www.TicketLeader.ca for more details and show specific pricing.
COMPLETE LISTING OF THE 2022 SUMMER NIGHT CONCERT SERIES
Saturday, August 20:            The B-52s Farewell Tour
Sunday, August 21:               Blue Rodeo
Tuesday, August 23:                  Barenaked Ladies with Special Guest Kim Mitchell
Wednesday, August 24:         CAKE
Thursday, August 25:            Vancouver Symphony Orchestra – Classical Mystery Tour: A Tribute to the Beatles
Friday, August 26:                 Stars of Drag – "A Night of True Colours"
Saturday, August 27:             Gipsy Kings Feat. Nicolas Reyes
Sunday, August 28:               Chicago
Tuesday, August 30:              Steve Miller Band
Wednesday, August 31:            TLC & Shaggy
Thursday, September 1:        Brothers Osborne
Friday, September 2:             Nelly
Saturday, September 3:        BACHMAN CUMMINGS
Sunday, September 4:          The Beach Boys – Sixty Years of the Sounds of Summer
Monday, September 5:          Chaka Khan & Patti LaBelle
2022 ENTERTAINMENT & ATTRACTIONS
The Stars of the Peking Acrobats
For the last thirty-two years, THE STARS OF THE PEKING ACROBATS have redefined audience perceptions of Chinese acrobatics. They perform daring manoeuvres atop a precarious pagoda of chairs and display their technical prowess at such arts as trick-cycling, precision tumbling, juggling, somersaulting, and gymnastics. They push the limits of human ability, defying gravity with amazing displays of contortion, flexibility, and control, creating an exuberant entertainment event with the festive pageantry of a Chinese Carnival.
Daily: 4:00pm & 7:30pm at the Pacific Coliseum
Free with admission
The Flying Fools High Dive Show
Fun for all ages! These incredible world class divers will make you laugh and make you gasp as they dive from incredible heights.  Don't close your eyes and hold your breath as you watch acrobats plunge from 80 feet in the air.
Daily: 2:00pm, 3:30pm & 7:00pm at Playland Point
Free with admission
The SuperDogs presents Pawvengers
The SuperDogs unleash their super in a whole new way as they celebrate the world's greatest superheroes AND foil a supervillain of their own! It's a mystery wrapped in an adventure wrapped in the high-flying fun of a SuperDogs show!
Daily: 12:30pm, 2:30pm, 6:00pm at the Pacific Coliseum
Free with admission
PNE MARKETPLACE
Returning for 2022, the popular PNE Marketplace features 200 exhibitors with a wide range of products. New for this year is an artisan hut area featuring local craftmakers showcasing unique, one-of-kind products.
Also on display in the PNE Marketplace will be the famed Challenger Map. A provincial treasure that took creator George Challenger, his children, and grandchildren seven years to construct, the Challenger Map occupied 1,850 square metres of floor space at its original PNE home in the BC Pavilion complex. Proudly on display from 1954 until 1997, the Map is a topographical scale model of British Columbia made from fir plywood cut into 986,000 pieces. On display at this year's Fair will be a restored section of the original map.
Daily: 11am-11pm in the PNE Forum Building
Free with admission
METRO VANCOUVER'S TOGETHER WE MAKE OUR REGION STRONG SHOWCASE
Metro Vancouver delivers the vital services that make our communities livable. Find out what makes our region one of the most livable regions in the world through family-friendly live performances, interactive games, free popcorn and a contest to win an electric bike. Metro Vancouver's exhibit will take visitors on a journey that will leave them inspired about where they live and an appreciation for what it takes to plan for a resilient future.
Daily: 11am-11pm in Festival Park
RIDE & SHINE WITH TRANSLINK
Ride transit and enjoy the car-free days of summer, with special offers and discounts to your favourite summer spots including the PNE Fair on Friday's.
Visit TransLink's activation zone where they'll be there to talk with you about many of the job opportunities available for people just like you, as they get underway in building out the next 10 years of sustainable transit in Metro Vancouver!
They'll have a caricature artist on site to draw your photo and a chance to win tickets to the nightly concerts. Plus, you can hop on board the vehicles on site including the Ride & Shine Outreach Bus, a 1957 historical transit museum bus and a double decker. Be sure to Take the Car Free Pledge while you're with them!
Daily: 11am-11pm in Festival Park (south)
DATES AND PRICING
The 2022 Fair will run from August 20th until September 5th from 11am until 11pm. The Fair will be closed on Monday, August 22nd and August 29th.
Fair Gate Passes
Save $2 on gate passes if you buy in advance!
| | |
| --- | --- |
| Adult | $                   20.00 |
| Youth | $                   14.00 |
| Child | $                    7.00 |
| Senior | $                    14.00 |
| 3 & under | $                    FREE |
Ride Passes
Save $2 on ride passes if you buy in advance!
| | |
| --- | --- |
| | |
| Thrill Seeker | $                 45.50 |
| Fun Pass | $                 33.50 |
| Ride Coupon (each) | $                   2.00 |
| Ride Coupon Book (30 tickets) | $                 54.00 |
| Rapid Pass (add-on) | $                 27.00 |
WAYS TO SAVE
Buy Early and Save!

Save $2 off gate admission when you purchase online.
Offer valid up until the day before your trip to the Fair.
Please note: Tickets are date-specific.
Exclusive Savings for BCAA Members!

BCAA Members Save 30% on PNE Fair Gate & Ride Passes Online
Learn more: pne.ca/bcaa-fair/
Fair Fridays with TransLink
Please note: Valid on in-person admission payments only. The lower priced admission will be free.
Connect with the PNE:
To stay up to date, follow us on Twitter and Instagram @PNE_Playland and like us on Facebook.
For more information about the 2022 PNE Fair, visit: www.pne.ca