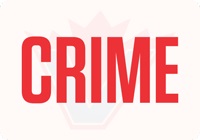 THE Integrated Homicide Investigation Team (IHIT), Vancouver Police Department, Combined Forces Special Enforcement Unit – British Columbia (CFSEU-BC), and the BC RCMP are holding a joint media availability this morning (Friday) "to address the recent spate of shootings and homicides that have impacted several communities across the Lower Mainland recently."
As The VOICE reported on Thursday, police sources told this newspaper that the Thursday morning fatal shooting of a gangster who was well known to police at the Langley Sportsplex was not necessarily a retaliatory killing for the homicide of Harpreet Singh Dhaliwal, 31, of Abbotsford on April 17 in Vancouver's Coal Harbour. The victim had been around for 20-plus years as a gangster. So this retaliation could have been for something that happened 20 years ago.
Dhaliwal's murder, that of 20-year-old Bailey McKinney in Coquitlam on April 19, and today's killing could spark retaliation though. "We know from previous years that all it takes is a couple of incidents for a significant amount of retribution to take place. We have seen that many, many times over the years," police sources noted.
This year, things sort of calmed down after the first week of January. The number of gang homicides dropped dramatically. In fact, for about a six-week period they pretty much stopped. In March there were no murders. The gang homicide statistics are the same or below that of previous years.