THE homicides of Chynna Noelle Deese, 24, of the United States and Lucas Robertson Fowler, 23, of Australia are possibly connected to a body found by a burned-out trailer belonging to two missing men from Port Alberni, 500 km away, RCMP say.
"It's possible," said RCMP Cpl. Chris Manseau.
"We certainly are open to those possibilities. And our investigators are speaking to each other, sharing information and certainly looking at the possibility that they may be linked," said Sgt. Janelle Shoihet, according to Global BC.
Police confirmed on Monday the couple died from gunshot wounds. Their bodies were found by a road worker last week on Monday (July 15) on Alaska Highway some 20 kilometres south of Liard Hot Springs. The 1986 blue Chevrolet van with Alberta licence plates was owned by Fowler and was being used by the couple to explore northern B.C.
Fowler was the son of a member of the New South Wales Police Force in Australia. Deese was his American girlfriend.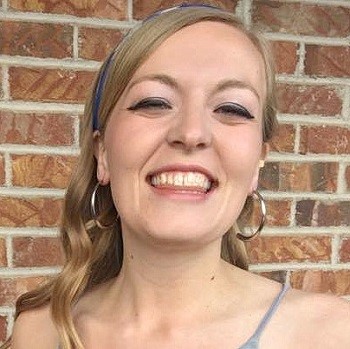 "Investigators are working through a number of tips and tasks, including interviews with individuals who saw or spoke with the couple, analyzing forensic and digital evidence along with reviewing hours of CCTV and dashcam video footage. The number and types of specialized services and investigators continues to fluctuate based on investigative needs," RCMP said.
They said they were asking for public assistance in identifying a man whom investigators wish to speak with. The man (see the composite sketch) was seen speaking with Lucas on Highway 97 on the evening of Sunday, July 14.
He is described as white, with darker skin and dark hair, shorter than Fowler, who was 6' 3, with a possible beard and/or glasses.
The man may be associated to an older model Jeep Cherokee with a black stripe on the hood and a black light/bull bar with small, covered lights. He is believed to have been travelling southbound.
RCMP are trying to locate 19-year-old Kam McLeod and 18-year-old Bryer Schmegelsky from Port Alberni in a Dease Lake investigation.
On July 19, the Dease Lake RCMP responded to a vehicle fire south
of Stikine River Bridge on Highway 37. While investigating the vehicle
additional information led police to discover a body at a nearby highway
pullout.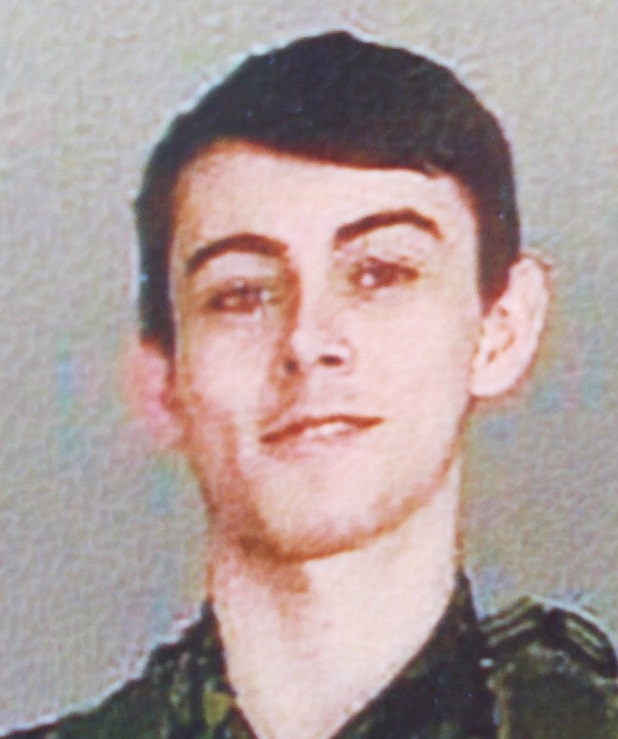 McLeod and Schmegelsky have not been in contact with their family for the last few days and were driving the vehicle found on fire 50 km south of Dease Lake.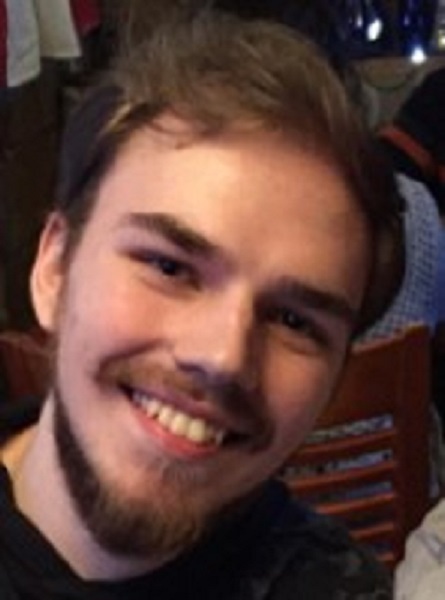 Police released a composite sketch of a person of interest in the killing of Fowler and Deese. He was seen speaking with the couple the night before their bodies were found and is not a suspect.
Police said that the dead male in the Dease Lake area investigation is described as white, between 5 foot 8 and 5 foot 10, heavy build, 50 to 60 years old, grey hair and grey bushy beard. They released a composite sketch of the victim.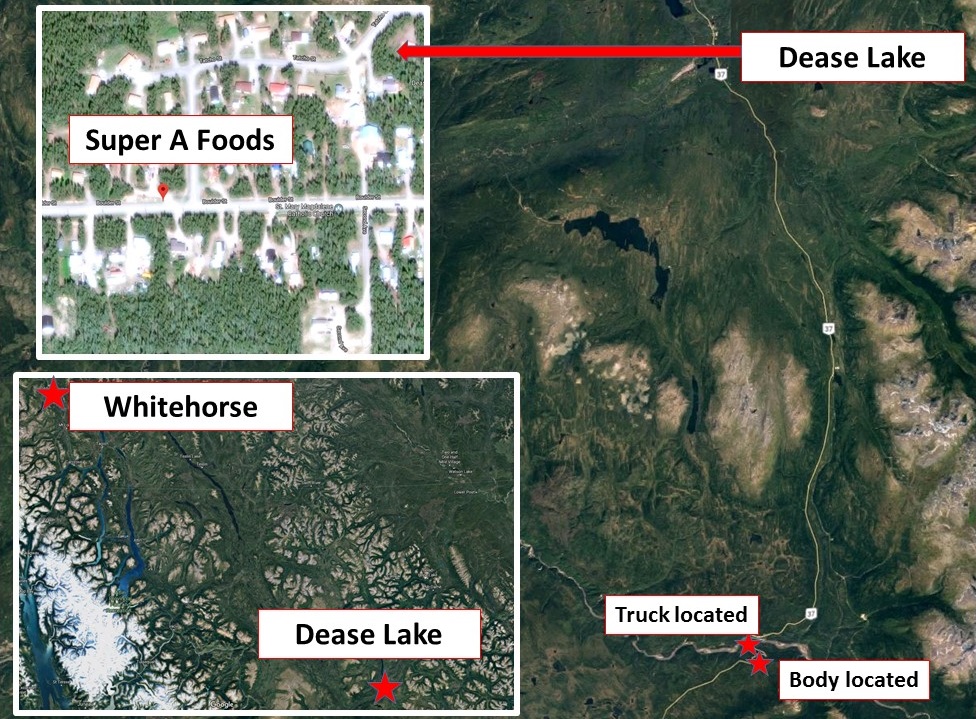 Anyone with any information about the identify of the dead male is asked to call 1-877-543-4822 or 778-290-5291.