SUPPORTING Punjab Milk Foods as it builds a new dairy-processing facility will increase production capacity, grow the made-in-B.C. brand Nanak Foods, and create and protect hundreds of jobs for people in Surrey.
"Our government's support for homegrown companies to upgrade and modernize operations is building strong local economies across our province," said Brenda Bailey, Minister of Jobs, Economic Development and Innovation, on Friday. "We'll continue working together with industry to encourage the long-term growth that brings new, sustainable jobs for all British Columbians."
The Government of B.C. is contributing as much as $7.5 million through the BC Manufacturing Jobs Fund to help Punjab Milk Foods establish a new 27,000 square-metre (293,000 square feet) South Asian dairy product processing plant in Surrey. Funds will support a production line, packing, and storage equipment.
The new equipment will result in less waste and increase efficiency and production capacity so Punjab Milk Foods can meet market demand for its products, which are sold in more than 14 countries worldwide, primarily under the brand Nanak Foods.
The new manufacturing centre is expected to be complete in early 2025. At least 50 full-time jobs will be created as the new plant consolidates existing facilities. More than 250 existing full-time employees will benefit from the expansion with new training and growth opportunities. An on-site daycare centre at the new facility will support parents in its predominantly female workforce.
"The BC Manufacturing Jobs Fund is more than just financial support, it's crucial to helping us reach our vision, a recognition of the significance of what we do, and an investment in our community," said Gurpreet Arneja, President and co-founder, Punjab Milk Foods. "Our expansion project allows us to modernize our operations and produce more food locally, while creating jobs and opportunities for our dedicated team to grow with us."
The BC Manufacturing Jobs Fund supports for-profit organizations to plan and launch shovel-ready, high-value industrial and manufacturing projects that bring direct benefits and stable, family-supporting jobs to communities.
Jinny Sims, MLA for Surrey-Panorama, said: "Punjab Milk Foods is a local success story that we're very proud of in Surrey. By helping them grow their operations, we're supporting the people who live and work in the community, while increasing the number of good, sustainable jobs."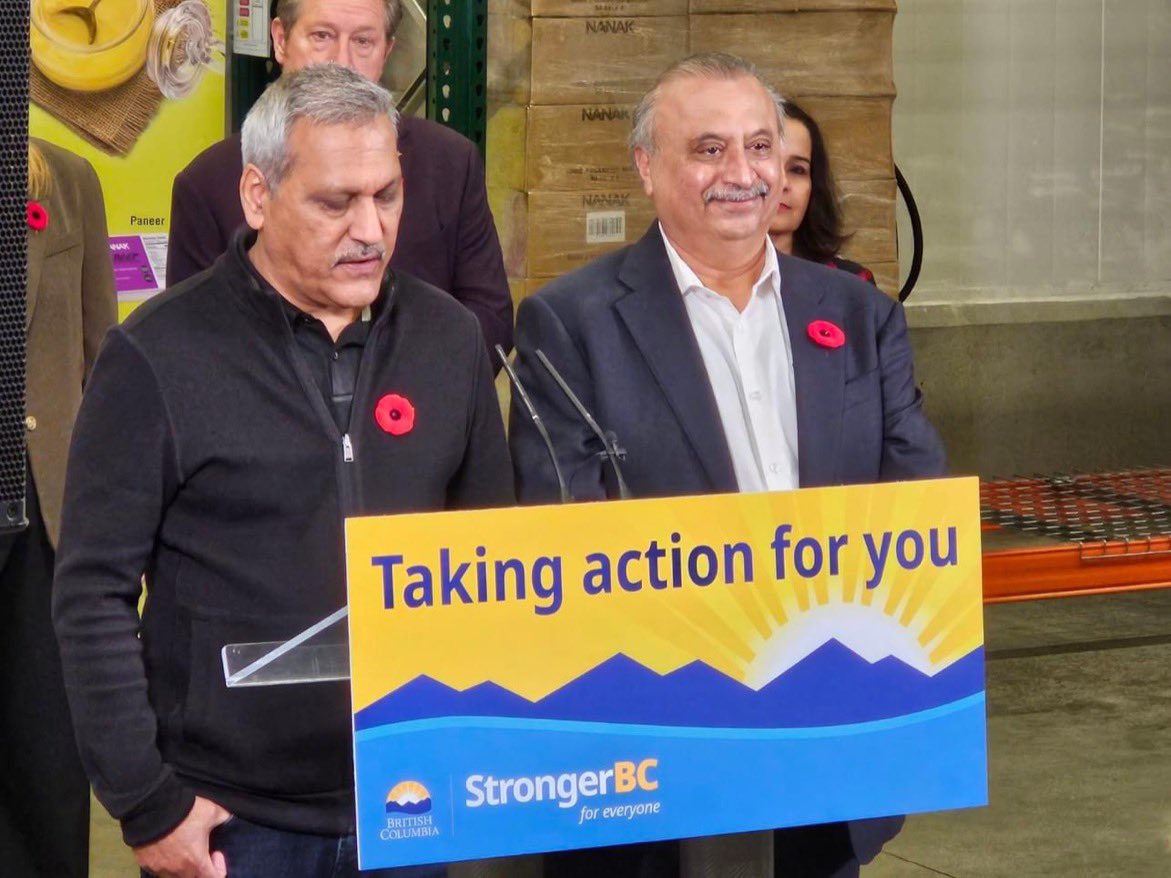 Palwinder Bhogal, production supervisor, Punjab Milk Foods, said: "I'm grateful to have been given the opportunity to grow my career over the 20-plus years I've worked here, and it's exciting to know that because of this project we'll be able to continue providing more stable jobs with long-term growth opportunities for the next generation of workers."