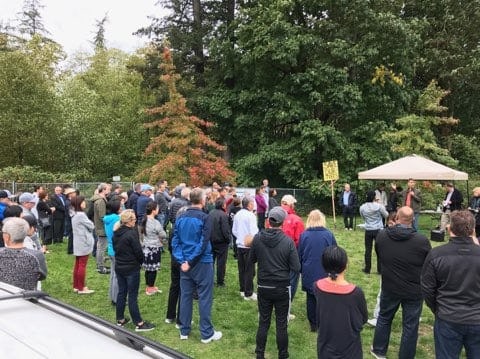 ON Saturday, residents supported by mayoral candidate Doug McCallum and his Safe Surrey Coalition held a protest at 154th Street and 37A Avenue to protest against the proposed development for 285 townhouse units and 23 single family homes in Rosemary Heights.
Safe Surrey Coalition say it is a beautiful property that is heavily treed and also borders on the Nicomekl River. They have promised to look into the possibility of purchasing the land and turning it into a park.
"It's the last remaining large parcel of nature in the area. It's an important environmental hub for Surrey and it should be preserved for the community and for future generations," says McCallum.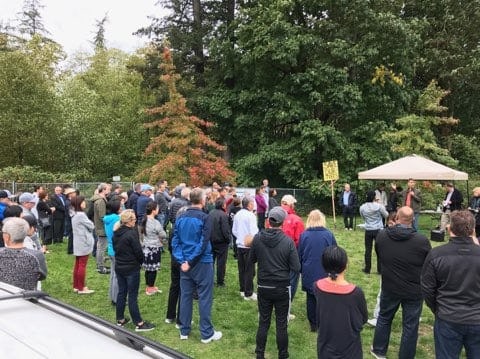 SSC Council candidate Bableen Rana says: "Surrey First, with councillors Bruce Hayne and Tom Gill, failed to ensure that Surrey's public consultation process met acceptable standards."
SSC Council candidates Steven Pettigrew and Dr. Allison Patton also participated in the protest.
Patton said: "My team and I joined many passionate residents to protect the last remaining forest in a highly developed area. Smart development is about listening to residents."