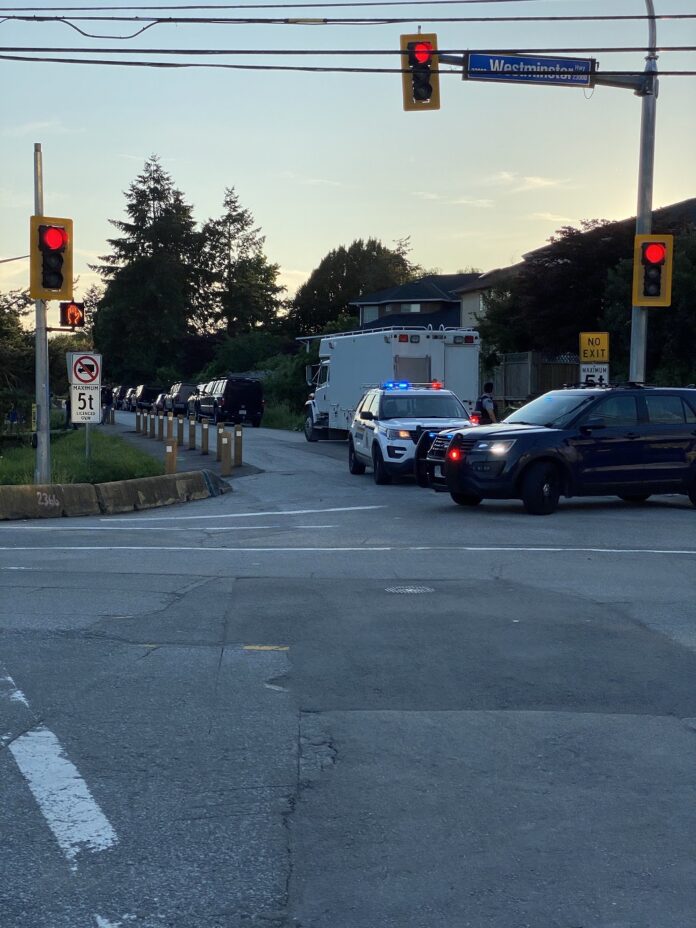 JUST after 5 p.m. on Thursday, Richmond RCMP responded to a domestic disturbance in the 22600-block of Gilley Road. The initial report was that a distraught male inside the home was trashing the place during a violent outburst.
A woman was able to flee the residence prior to the lone male barricading himself inside. The 43-year-old man was known to police, and he was reported to be in possession of a firearm.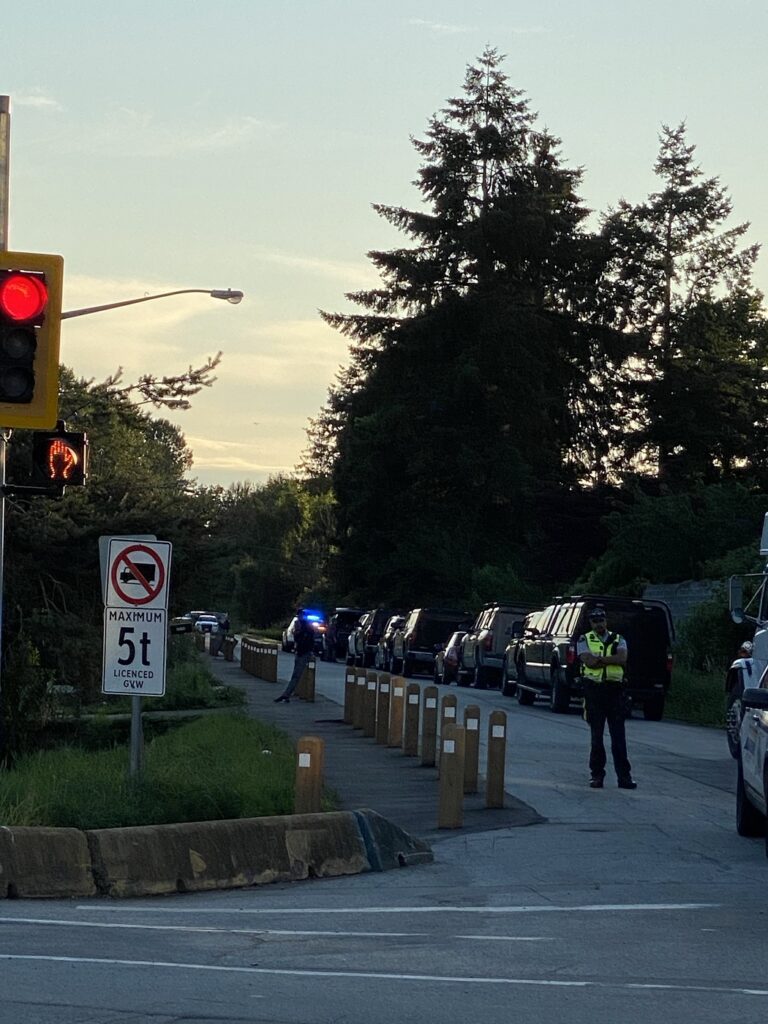 Richmond RCMP set up containment on the home, and called upon the Lower Mainland Emergency Response Team (E.R.T.) to assist.
Several neighbouring homes in the immediate area were evacuated as a precaution and after a lengthy stand off, the male was taken into custody without incident in the early morning hours of Friday.
"In addition to negotiators, police used several tactics to ensure a positive conclusion to this situation," said Cpl. Ian Henderson.
The man remains in custody. Police are continuing their investigation, and residents are expected to be back into their homes shortly.
"This is an investigation in the very early stages. Many witnesses are yet to be interviewed and out of respect for the criminal process no further information will be available at this time," said Henderson.
(Photos by SHAGUN BANSAL)