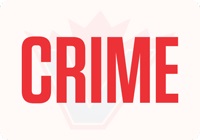 A five-month-long drug investigation by the Ridge Meadows RCMP's Street Enforcement Unit (SEU) has resulted in the arrest of Christopher Leigh Harmes, 34, of Maple Ridge – who has been previously convicted for drug-trafficking offences in 2010, 2012, and 2015 – and the largest seizure of drugs, weapons and cash in the detachment's history.
In March, the SEU was investigating activity related to the illicit drug trade and, in particular, "Blue Fentanyl", which is believed to be linked to multiple overdose deaths throughout the Lower Mainland. The investigation led the team to identify Harmes who was allegedly selling drugs in the downtown core of Maple Ridge.
On July 15, search warrants were executed with the assistance of the Integrated Emergency Response Team (IERT) on two residences, one in Maple Ridge andthe other in Mission. As a result of the search warrants Harmes was arrested and the following was seized as part of the investigation:
Currency:
$114,439 in Canadian currency

Drugs:
* 3.512 kg of suspected Fentanyl (approximately 35,280 street doses)
* Suspected Meth – 2.208 kg (approximately 20,207 street doses)
* Suspected coke/crack – 659.13 grams (approximately 4,921 street doses)
* Suspected Ketamine – 1.64 kg (approximately 11,000 street doses)
* Suspected Codeine/Morphine pills – 844 pills
Weapons:
* 1 Cz-75 Shadow 9mm semi-automatic pistol
* 1 GSG MP-40 9mm fully automatic sub-machine gun with the barrel sawed off
* 1 makeshift silencer
* Several boxes of ammunition, gun parts, broken down firearm receiver
* Hard body armour
On July 16, Harmes attended Provincial Court in Port Coquitlam and was charged with the following nine offences:
* 4 counts of an offence of possesses a firearm without licence and or registration
* 2 counts of an offence of careless use, carrying, handling, shipping, transport or storage of a firearm
* 2 counts of an offence of possessing firearm, crossbow, prohibited weapon, prohibited device, ammunition or explosive contrary to order
* 1 count of an offence of loaded/unloaded with ammunition a prohibited or restricted firearm.
"To put this in perspective to the sheer volume of drugs that were seized, this is the equivalent of one potentially lethal dose per person for an entire Vancouver Canucks sold out home game crowd … four times over," said Inspector Aaron Paradis on Thursday. "No community should have this amount of drugs on their streets."
This week, Ridge Meadows RCMP is forwarding 11 further drug-related charges in this investigation.