RIDGE Meadows RCMP are looking to identify two suspects alleged to be involved in local parcel thefts and auto thefts.
On Monday, March 9, at around 12:30 p.m., police received a report that a man alleged to be a suspect in the theft of a green Toyota Rav4 SUV was observed in the area of the 22700-block of Lougheed Highway. When police arrived, the suspect fled and a foot chase ensued. However, the suspect managed to evade police. Police identified the man as the same suspect allegedly involved in a parcel theft from the doorstep of a local home earlier in the month.
Moments later, police received a report that a man was washing his silver Chevrolet Silverado truck in the same area and had left his keys in the ignition when a man, matching the earlier suspect's description, stole the truck. Police responded and located the truck, attempting to stop the vehicle, but the suspect drove the truck in a dangerous manner and police discontinued the chase. The abandoned Silverado was located a short time later in the area of 222nd Street and Selkirk.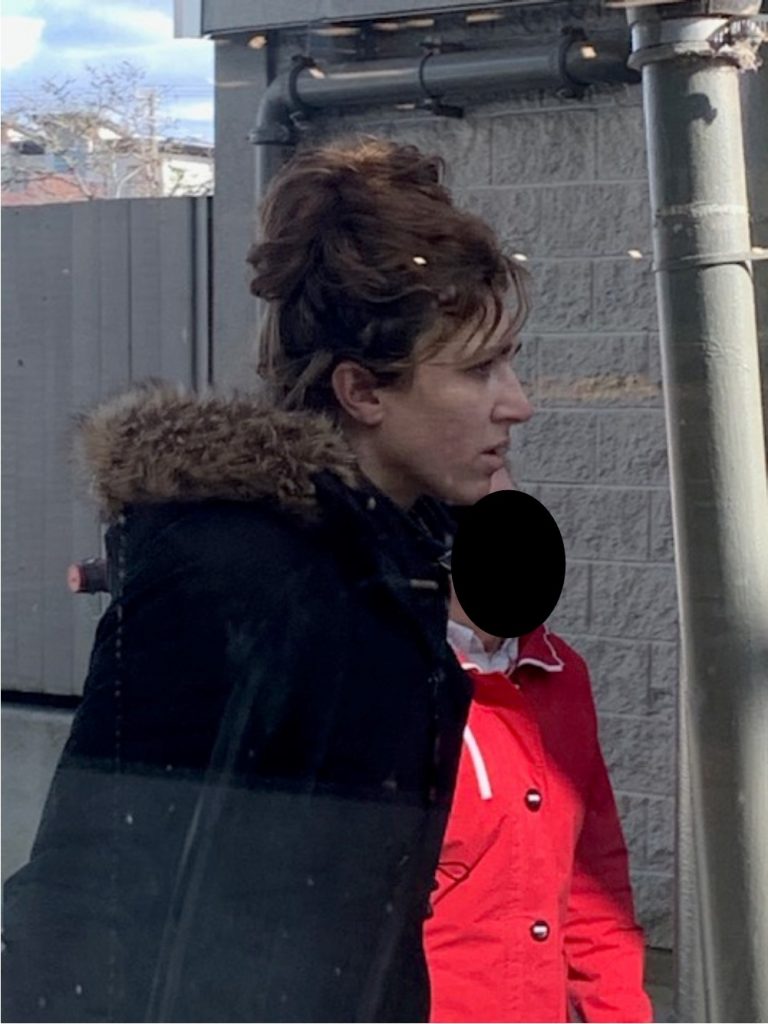 Police are releasing images of the suspect and a woman, who is allegedly an associate of the suspect, in order to further the investigation.
The man is described as white, 5'9 to 5'11 in height, with a slim build, dark brown curly or wavy hair and goatee facial hair and wearing an olive green long coat.
A shoe belonging to the male suspect was recovered and is described as: Nike air max, grey and orange color, left shoe men's size US 11.
The woman is described as white with brown hair, wearing a black or dark coloured coat with a fur hood.
If you have any information about these incidents and have not already spoken to police, call Ridge Meadows RCMP at 604-463-6251 and refer to file #2020-5261. If you wish to remain anonymous call Crime Stoppers at 1-800-222-8477 or leave a tip online at www.solvecrime.ca.